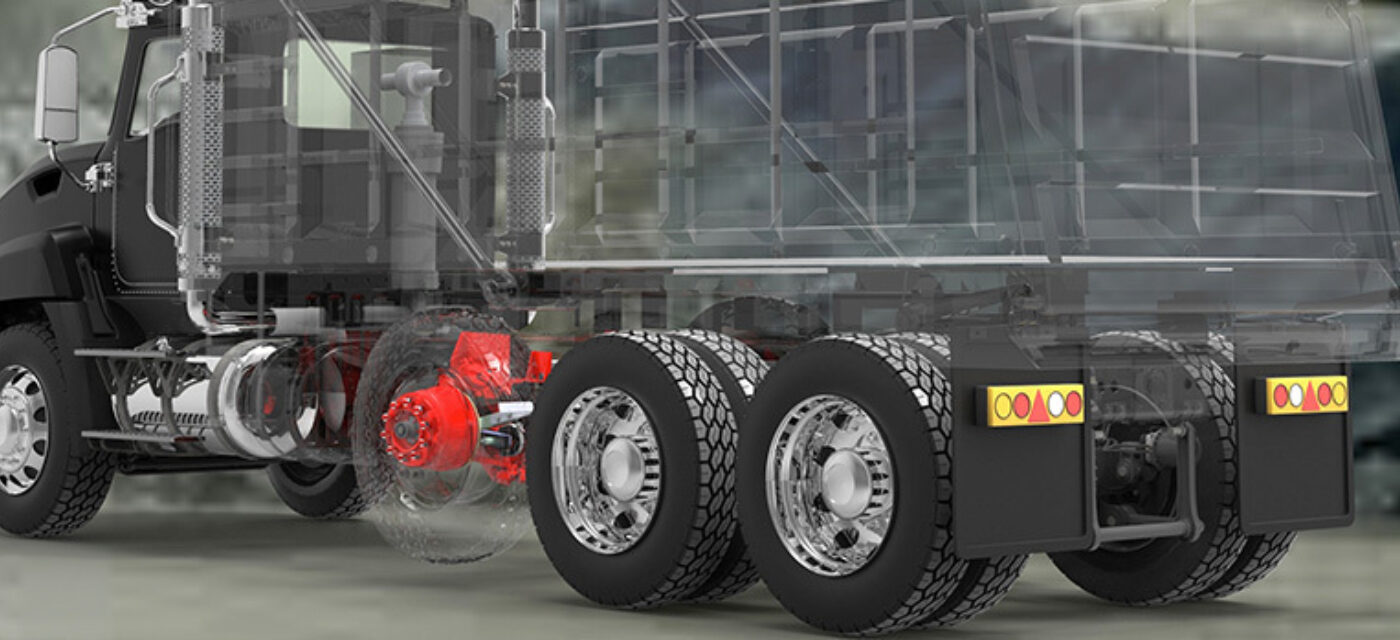 What You Need To Know To Select The Right Lift Axle
Spring is just around the corner, meaning many in the farming, construction and agriculture-related industries are starting to gear up for their busiest time of year. If you're a dealer or aftermarket distributor, that means it's your busy season too, and you're more likely to get questions about selecting the right lift axle now than at any other time of year.
Do you know the right questions to ask to ensure your customers get the right lift axle the first time?
By serving the aftermarket lift axle industry for nearly 20 years, we know what your customers want and how to deliver it on-time. First and foremost, that's durability. They also want a lift axle that's easy to install, a variety of self-steer and non-steerable axles to choose from, and one engineered to fit their application – whether it's a tractor, trailer, dump truck, etc. Parts availability is also a concern.
Whether you're a dealer, aftermarket distributor or the person responsible for making sure your vehicles abide by the law, there are a few key reasons to think of Link when it comes time to ordering your next lift axle.

Great Customer Service and a Consultative Process
While we think about lift axles 24/7, we understand that's not true for most people. In fact, while parts professionals can quote the price and specs of oil filters or brake pads in their sleep, they probably only receive a question about lift axles a few time each month. Because this isn't a common occurrence, they don't always remember the right questions to ask or have to always revisit the important aspects of ordering an aftermarket lift axle.
In fact, we regularly receive calls with questions ranging from, "How do I order a lift axle?" to "Where do I buy one?" and "What do I need to know?" It's these situations where our customer service team and technical support, with years of lift axle experience, shine. Within five minutes, our team can walk a person through the necessary questions and pertinent details required to build the right lift axle for the task.
To make the process even easier, we created a 10-step Reference Guide to selecting the right lift axle, which provides a handy list of all the questions that need to be answered to make sure the right lift axle is selected. From there, ordering is a simple a check-off system that allows them to choose the appropriate wheel end kit, frame brackets, air control kit and additional options.

Ease of Lift Axle Installation & Durability
Once the lift axle is delivered, installation can be the next big challenge, but it doesn't have to be. We're the only manufacturer with a patented interchangeable mounting bracket system and integrated air kit. Using our system, you only need to lift the mounting brackets to the frame to mark and drill the holes before lifting the entire axle up to bolt it to the frame. All other systems require the entire assembly to be lifted and lowered multiple times. Our system saves between two to three hours on installation, which adds up quickly when you consider an average install rate of around $125 per hour.
Short Lead Times on Delivery
Let's face it, nobody likes to wait. And for many, a long lead time results in downtime, costing them money. If you're a dealer or aftermarket distributor, slow delivery times reflect poorly on you, even if it's out of your control. That's why we take pride in offering an industry best standard lead time of 5 business days and a 99.5% on-time delivery rate. Compare this to typical lead time of 4-6 weeks, and often times even longer, and there's really no comparison.
Lift Axle Training from Link
If you're a dealer or distributor, the training Link provides is also a huge advantage. We work with you to find a time that's most convenient to train as many of your staff as possible at once, which is particularly important to those with multiple locations. We're often able to train 50 people in a week, educating them on all the important components of a lift axle and walking them though our 10-step Reference Guide.
We're driven to outperform, so we're always working on new lift axle designs and improvements. But durability, short lead times, ease of installation and strong customer support are the hallmarks of everything we do. If you have any questions about aftermarket lift axles, send them my way and I'll be happy to help answer them.
Blog Author
Tom Perez
North American Field Sales Manager