Lifting Productivity and Protection
Our Air Link® Tandem Drive Suspension helped revolutionize the all-terrain and truck-mounted crane market. By isolating the frame, body and driver from road impact events better than conventional solid or rubber mount suspensions, crane operators are able to improve their productivity and protect their crane equipment. Our Cabmate® cab suspension is also utilized on a number of all-terrain cranes to improve the cab environment by reducing backslap, vibrations, and back stress that comes from driving on uneven terrain. Crane operators also benefit from Cabmate decreasing possible damage to the structure of the cab and cabin equipment maintenance.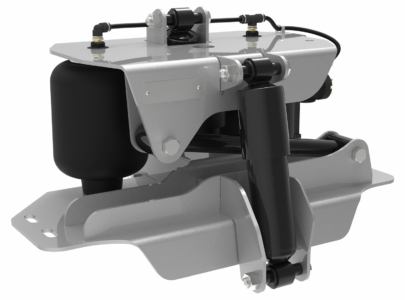 Cabmate®
For over four decades, Link has been committed to engineering heavy-duty trucking solutions that raise the bar for performance, installation efficiency and overall driver well being. This devotion started in 1980 with one truck driver searching for a better ride. The result of his efforts was Cabmate®, a revolutionary cab air suspension system. Today, Cabmate® is the standard in premium cab suspensions, and Link supplies more OEM cab suspensions than anyone else in the world.
View Product Details
Air Link®
The Air Link® Tandem Drive Suspension is a unique combination of air and walking beam technology. It delivers everything you demand in a heavy-duty suspension — high roll stability, low maintenance and a smooth ride. The unique design also ensures maximum traction and load equalization. The distinctive Air Link® TD design provides superior traction when the load is full, without the bone-jarring ride when empty.
View Product Details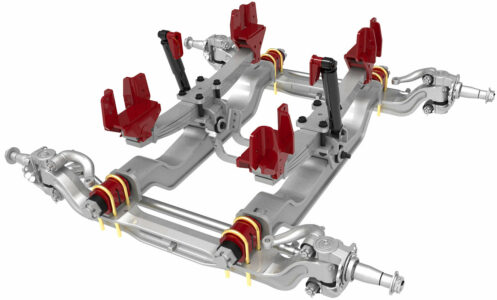 SWB Tandem Steer
The SWB (Spring Walking Beam) tandem steer suspension provides the added carrying capacity required in today's heavy trucking industry. The suspension dynamically load equalizes through its spring over walking beam design. The innovative combination ensures proper axle tracking and weight distribution by minimizing possible overload scenarios. The 40K SWB tandem steer suspension was specifically designed to reduce axle stress, suspension weight and maintenance costs.
View Product Details