Improve Safety, Convenience & Performance
Link Manufacturing's specialty trucking products improve the safety, convenience and performance. Learn more about how our Cat's Eye® tire pressure monitoring system and Easy Slider® sliding kingpin system can benefit your fleet.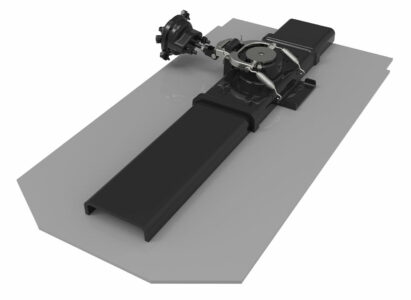 Easy Slider®
Our Easy Slider® Sliding Kingpin system allows drivers to adjust the trailer kingpin position within 8" increments on a fully loaded, connected trailer without having to disconnect the kingpin from the fifth wheel. By varying the overall length of the tractor/trailer unit, the axle weight distribution can be optimized for particular load configurations and road conditions, thereby maximizing payloads and improving traction.
View Product Details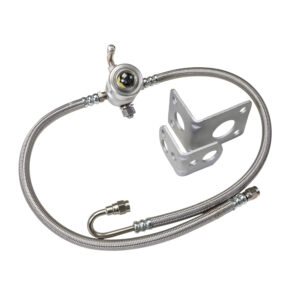 Cat's Eye®
With just a glance, the Cat's Eye tire pressure monitoring system makes it easy to see if your dual tires are underinflated. The Cat's Eye system also ensures tire pressure is equalized between dual tires – reducing drag and the chance for a blowout. The patented design of the Cat's Eye tire pressure monitoring system allows drivers and fleet maintenance managers to quickly and easily see if there is a potential safety hazard from underinflated tires.
View Product Details