Engineered to Exceed Military Application Requirements
Link is a solutions provider for a variety of defense departments and their suppliers. Our expertise in developing specialty engineered suspensions for defense vehicles that meet the ultra-demanding requirements of military applications has translated into projects with the US Navy, USMC, US Air Force, Canadian Military, and more. Whether transporting troops or heavy equipment, we know there is no room for error. Through our Applied Technology Center, we are able to test all of our specialty engineered suspensions and products under the harshest conditions to ensure they'll outperform in any environment.
Air Link®
The Air Link® Tandem Drive Suspension is a unique combination of air and walking beam technology. It delivers everything you demand in a heavy-duty suspension — high roll stability, low maintenance and a smooth ride. The unique design also ensures maximum traction and load equalization.
View Product Details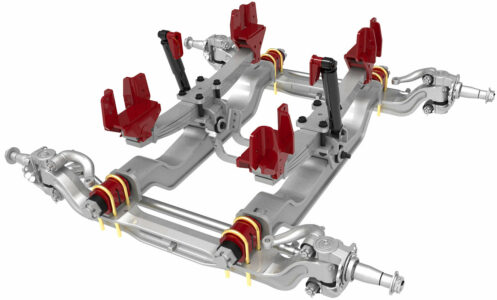 SWB Tandem Steer
The SWB (Spring Walking Beam) tandem steer suspension provides the added carrying capacity required in today's heavy trucking industry. The suspension dynamically load equalizes through its spring over walking beam design. The innovative combination ensures proper axle tracking and weight distribution by minimizing possible overload scenarios. The 40K SWB tandem steer suspension was specifically designed to reduce axle stress, suspension weight and maintenance costs.
View Product Details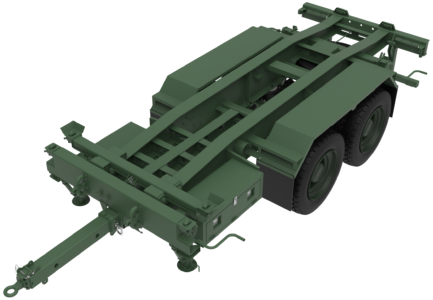 MSVS Trailer
The MSVS Trailer brings unique mission capabilities to logistic support operations. Capable of hauling 22,000 lbs., the trailer is extremely versatile and can be used to haul 20ft cargo containers, mobile workshops, or communications center. The military grade trailer has been in service with the Canadian Army on its HESV fleet for over two decades with over 300 units in service.
View Product Details