Link has developed a winning environment that values the individual. Link has always been, and always will be people-focused. We provide growth opportunities that enable people with great values and work ethic an opportunity to be involved in a progressive and highly successful company. Our Midwestern roots focus on treating our employees like family and we are not afraid to go beyond normal practices to care for our employees.
Our Employee Commitment
Link strives each day to treat employees as valued members of our team. We are always looking to hire people who think critically and want to work in a team environment. Each individual is then treated with respect while encouraging personal growth and celebrating employee success. Our team enjoys watching employees grow in both character and skill. We encourage individuals who can process new information, draw conclusions, and make recommendations to improve our processes. If you are disciplined, dependable, and share our commitment to customer satisfaction, we would love to welcome you aboard.

Link values and rewards accomplishments through competitive pay, bonuses, benefits, and investment in your retirement. Our collection of benefits and perks are designed to help you thrive and keep you motivated to do your very best. You will have access to excellent healthcare choices, including medical insurance plans, with competitive premiums. Our Health Savings Account offers a company match to pay for certain healthcare qualifying expenses.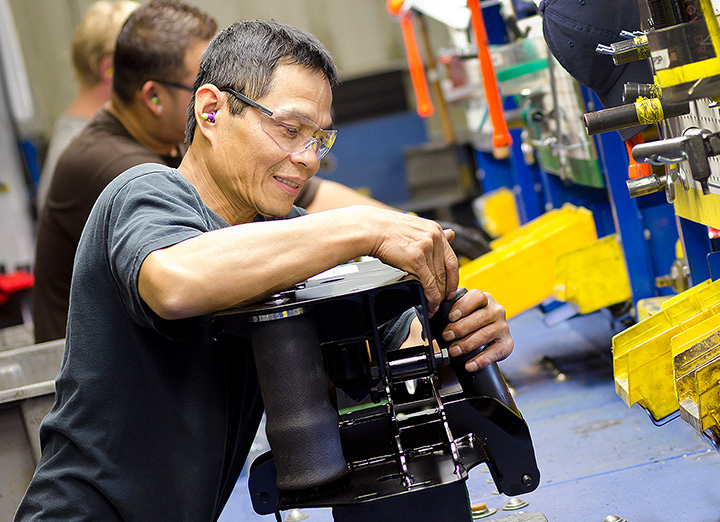 Driven To Outperform
People feel appreciated and recognized for their dedication and hard work at Link. The strong work atmosphere at Link inspires us to truly care about each other and be an integral part of a successful company. This atmosphere drives us to outperform customer expectations, innovate with purpose, serve with integrity, and do right by our customers.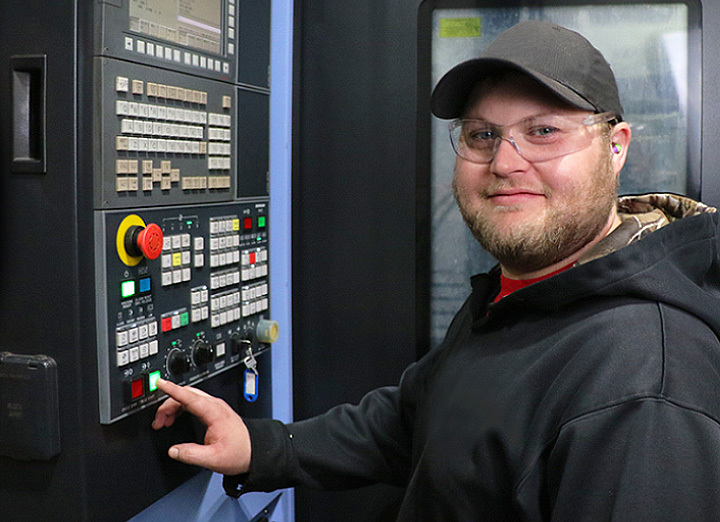 Empower Your Passion
We value your desire to learn more. And that's why we provide growth opportunities that enable people with great values and work ethic an opportunity to develop a career path that fuels your passions and talents. Link team members feel motivated to do their best work, because we promote development as well as provides the tools for everyone to be successful.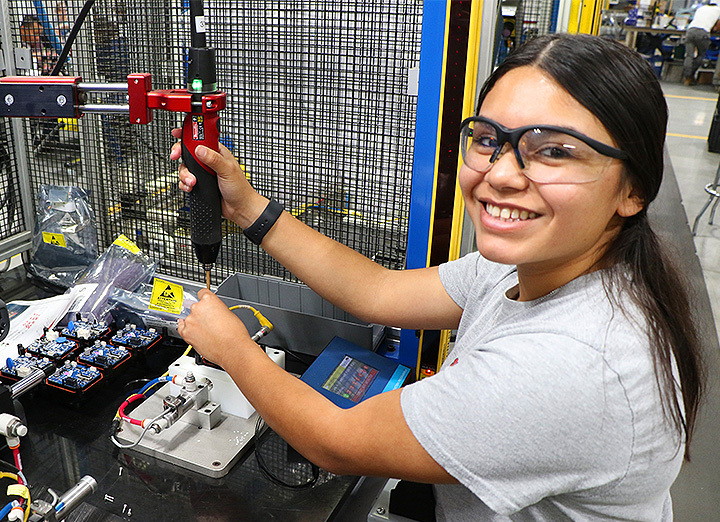 Culture of Excellence
Our world-class manufacturing equipment and more have allowed Link to advance upon our ISO 14001 environmental certification. We have continued to expand our facilities and employ state of the art manufacturing processes to ensure our employees have the best equipment to do work they are truly proud of.
---
Make A Powerful Career Move
We're passionate about what we do, and we're looking for people who share our passion – from product innovation to manufacturing, and everything in between. Take a look at what career opportunities Link has to offer.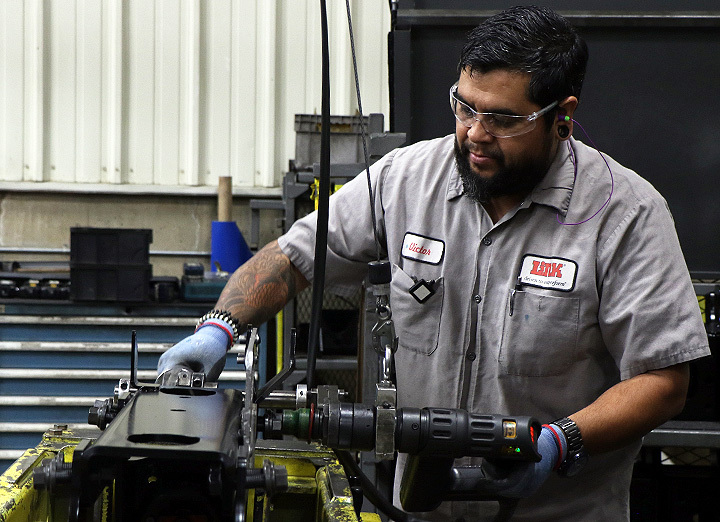 Manufacturing
The Link manufacturing team is committed to producing high quality products every day. To help us do this, we have safe, collaborative environments – equipped with the latest technology and clear standards of work.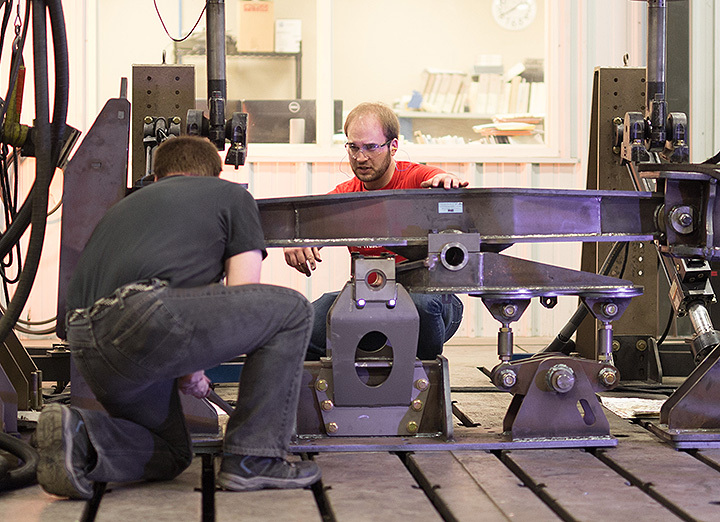 Engineering
Link engineers are committed to developing innovative products that solve real-world challenges. Our team is dedicated to designing and building suspensions with exceptional durability, functionality and quality.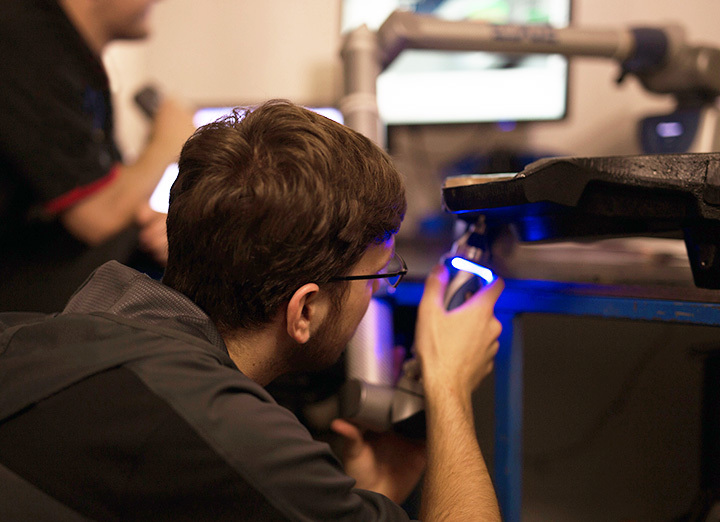 Production Engineering
Link's technical team members design, build and support custom equipment, enabling us to deliver industry-leading, distinct products to our customers. We offer numerous career paths and programs to support career-long development.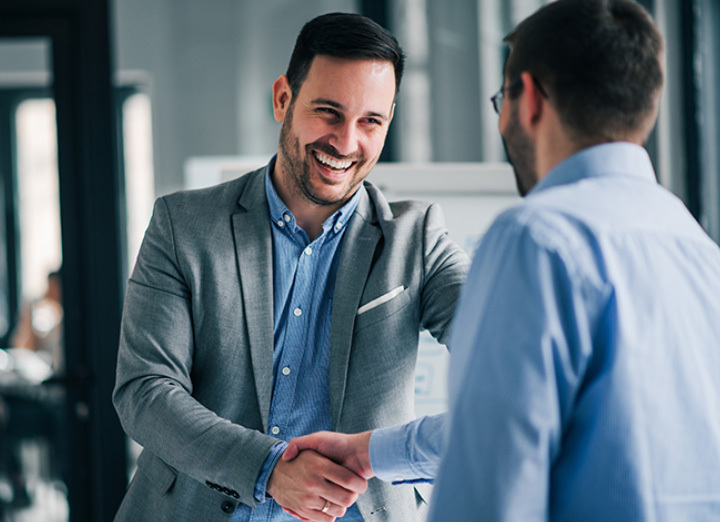 Sales
Link sales professionals represent an outstanding brand with quality products and services. Our sales team members – no matter what segment they serve or location they work from – are committed to working hard and creating great experiences for our customers.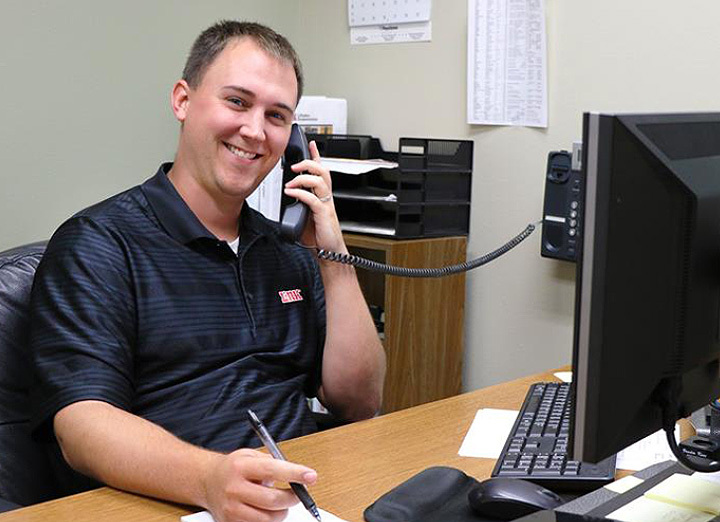 Customer Support
The Customer Support team at Link is known for its unrivaled customer satisfaction philosophy. We're passionate about our customers, brand and products. Our goal is to provide a great experience for every customer.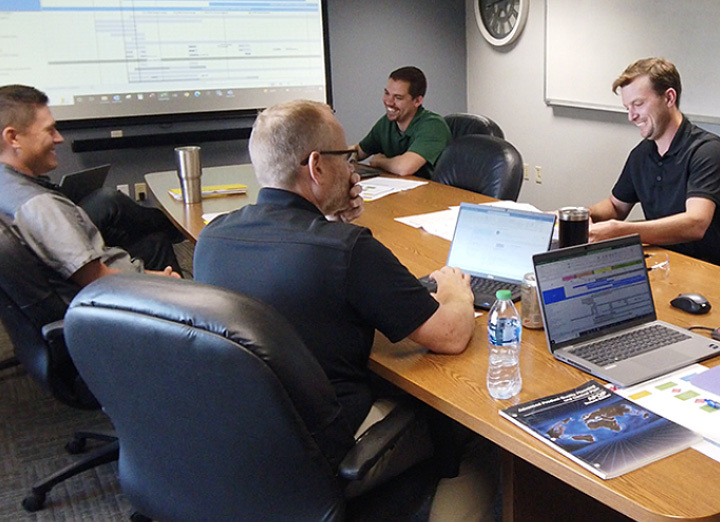 Business
Our business career areas are made up of some of the best and brightest individuals. Our workplace has a foundation of integrity and respect, which allows team members to collaborate and come up with innovative solutions for our customers.
---
A Winning Environment
Link is a family-owned company that has been active in the trucking industry for over forty years. Link takes pride in its strong reputation of serving our customers. Our pledge is to provide great products; superior service and support; outstanding product quality; and consistent, on-time delivery to every customer. Over the years Link has earned several OEM citations and supplier awards for our products and industry-best customer service.
Testimonials
"Link is a solid company that has withstood the test of time. Always evolving – never resting, always looking for the next innovation to allow us to stand out further from the competition. Link looks to the future and invests for the long term. You can find a strong stable career through Link and you feel proud to work here!"

Greg H.
"Over the past several years, my job at Link has stayed interesting and challenging. We deal with diverse suspension markets and do our best to exceed customer expectations. I like how our team manufacturers everything at Link so that we can be exposed to different facets of heavy-duty suspensions. Link has always had an outstanding team of people that are knowledgeable and fun to work with."

Dave B.
"Link is always preparing you for the next step of your career by providing many opportunities for skill development. I appreciate the overall friendliness of other employees and working with motivated people who work toward our company success."

Matt R.
"As a mother of four, it's nice to know that if something unexpected happens at home, Link is flexible. If I need to leave, they understand my situation and are willing to work with me. They truly care about my family. The positive family/professional atmosphere does not go unnoticed."

Barb S.
---
This link leads to the machine-readable files that are made available in response to the federal Transparency in Coverage Rule and includes negotiated service rates and out-of-network allowed amounts between health plans and healthcare providers. The machine-readable files are formatted to allow researchers, regulators, and application developers to access and analyze data more easily.