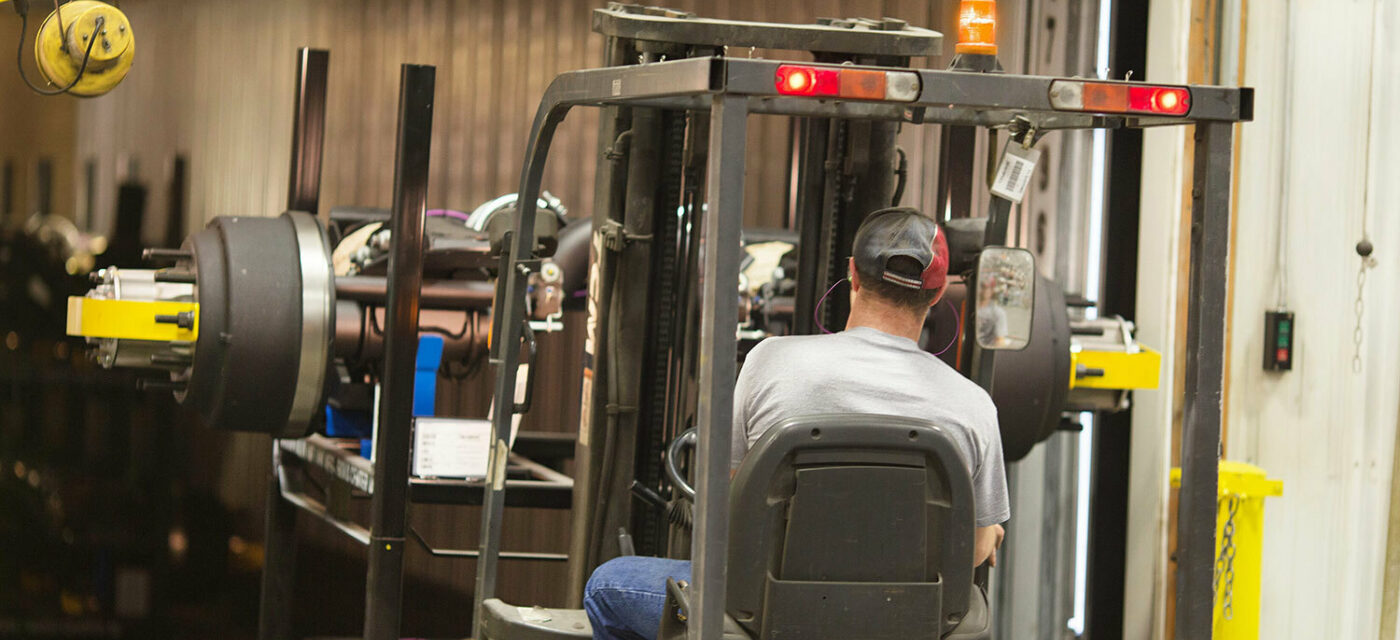 Industry Best Lead Times and Responsive Customer Service
One of the main truths in business is people want their orders delivered fast. Consumer-based e-commerce sites have conditioned us to expect delivery windows that seem to be shrinking by the day. Link recognizes that the truck industry is trending in the same direction. Customers want their orders in their hands as quickly as possible. Our short lead times allow them to free up valuable warehouse space and have fewer dollars tied up in inventory.
At Link, we're proud of our industry best lead times, and hold ourselves to a 48-hour window on standard auxiliary and cab suspension configurations from the time the purchase order is received until the product leaves our facility. While special orders take a bit longer, we strive for a five-day lead time on custom orders. Compare that with a 72-hour lead time (or longer) from our closest competitors on standard products – with fewer standard configurations available – and there really is no comparison.
When you look at it through the eyes of our customers, it's easy to see why a short lead time is so important. Body builders can't finish their orders until their suspensions arrive. OEMs have a backlog on orders and are trying to get trucks built as quickly as possible. Distributors don't want to keep their customers waiting either.
Responsive and Trusted Customer Service Reputation
Of course, just as important as short lead times is customer satisfaction. With Link's 40-year history of engineering products for countless makes and models of vehicles, our customers aren't always aware what to order. As part of our customer-focused culture, we take great pride in having responsive and knowledgeable Customer Service and Inside Sales Teams that know what questions to ask to identify the proper part numbers. We also recently expanded our team, so whether you're an OEM, body builder, fleet owner, or distributor, we get you the answers you need and complete your orders quickly and accurately.
Focused is on Improving Efficiency and Reducing Lead Times
Beyond an intense focus on always achieving a 99.7% on-time delivery goal and providing superior customer service, we have made changes within our manufacturing processes to stay ahead of the curve. That's why the most common phrase you'll hear from Mark Zylstra, our Director of Manufacturing, is "velocity." In recent years, we've focused intently on our Lean Manufacturing processes, increased our inventory of standard products, invested in equipment, and streamlined our processes and product designs to ensure we meet or exceed our customers' expectations. Everything has been looked at from an efficiency perspective, including ways to enhance our supply chain, how we arrange our assembly operations, and upgrading our CNC Machine Centers in order to reduce cycle times and increase the velocity we get product through our shop and out the door.
With our proven history you can be certain we are always looking for ways to get our products to you more efficiently. We truly embrace our commitment to customer service and industry best lead times. Link is fully invested in the success of our customers, and you can count on our team to persistently set ambitious efficiency and lead time goals.
Blog Author
Aaron Tuschen
Inside Sales and Customer Service Manager