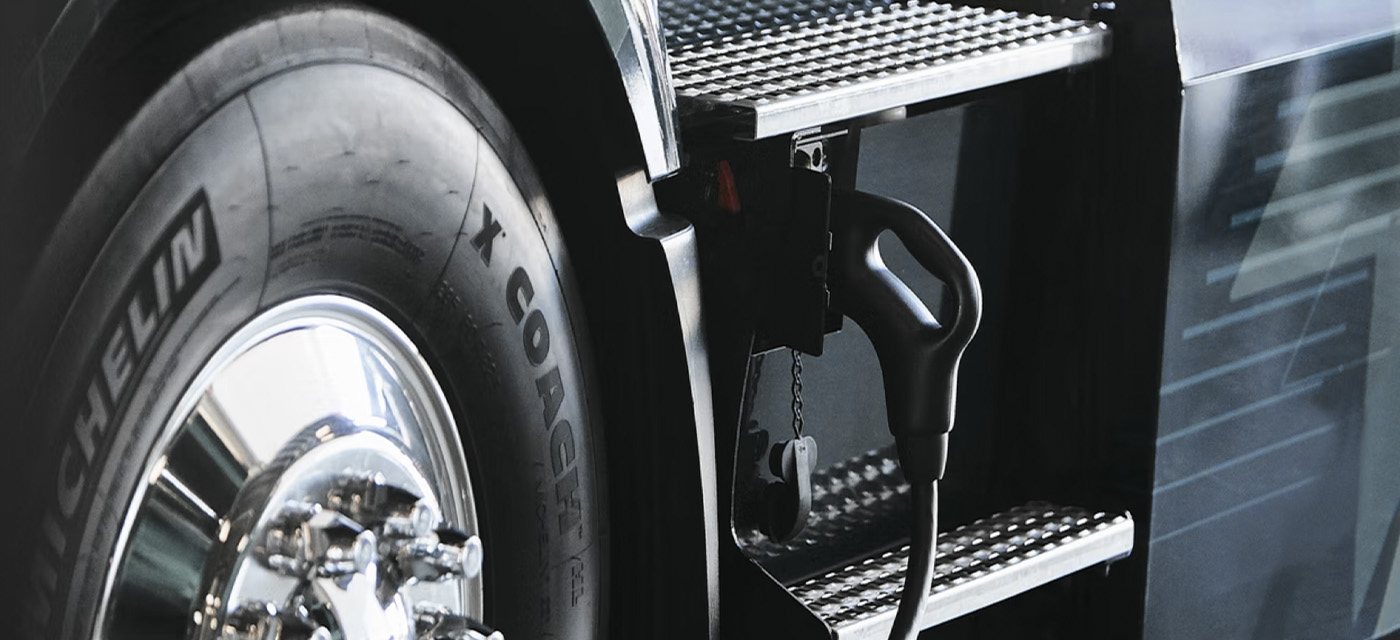 Evolving Electric Truck Market & Link Innovations
The future is here! Or that's what some would say with the introduction of electric trucks in the Class 8 market. Every day we see more electric vehicles being used and becoming prevalent. While commercial battery powered technology is still in the early adopter stages of the Class 8 market, past and future environmental regulations paved the way for electric technology to be necessary. Link's active engagement with councils and market associations has poised itself to support the future of the industry with our current product base and future technologies.
Why Are We Seeing a Ramp Up of Electric Vehicles in the Transportation Markets?
There are two main reasons historically for why vehicles are made the way they are. The first reason is customers. All customers have needs and wants regarding the applications in which their vehicle operates. Buses, on-highway, vocational, utilities, race cars, and many, many more applications all have different, unique requirements, needs and wants from their operators. Therefore, these unique needs and wants have driven the market to provide customization options. Manufacturers and suppliers strive in the competitive market to create a vehicle that yields a return on investment made by the consumer.
The second reason vehicles are made the way they are is due to legislation. Local, State and Federal rules, laws and recommendations must also be considered when it comes to safely operating vehicles, as well as for those who operate around these vehicles. For example, the Fuel Economy regulations in the 1970s and Emissions standards for Greenhouse Gas (GHG) began with the Clear Air Act of 1990. In 2002, California adopted the first harmonized GHG and Fuel Economy regulations. Since that time, there have been 19 separate CAFE (Corporate Average Fuel Economy) and Emission standard changes. These changes have often driven the market to make changes to vehicles. Today's standards are further driving the need for electric vehicles or other alternative fuels.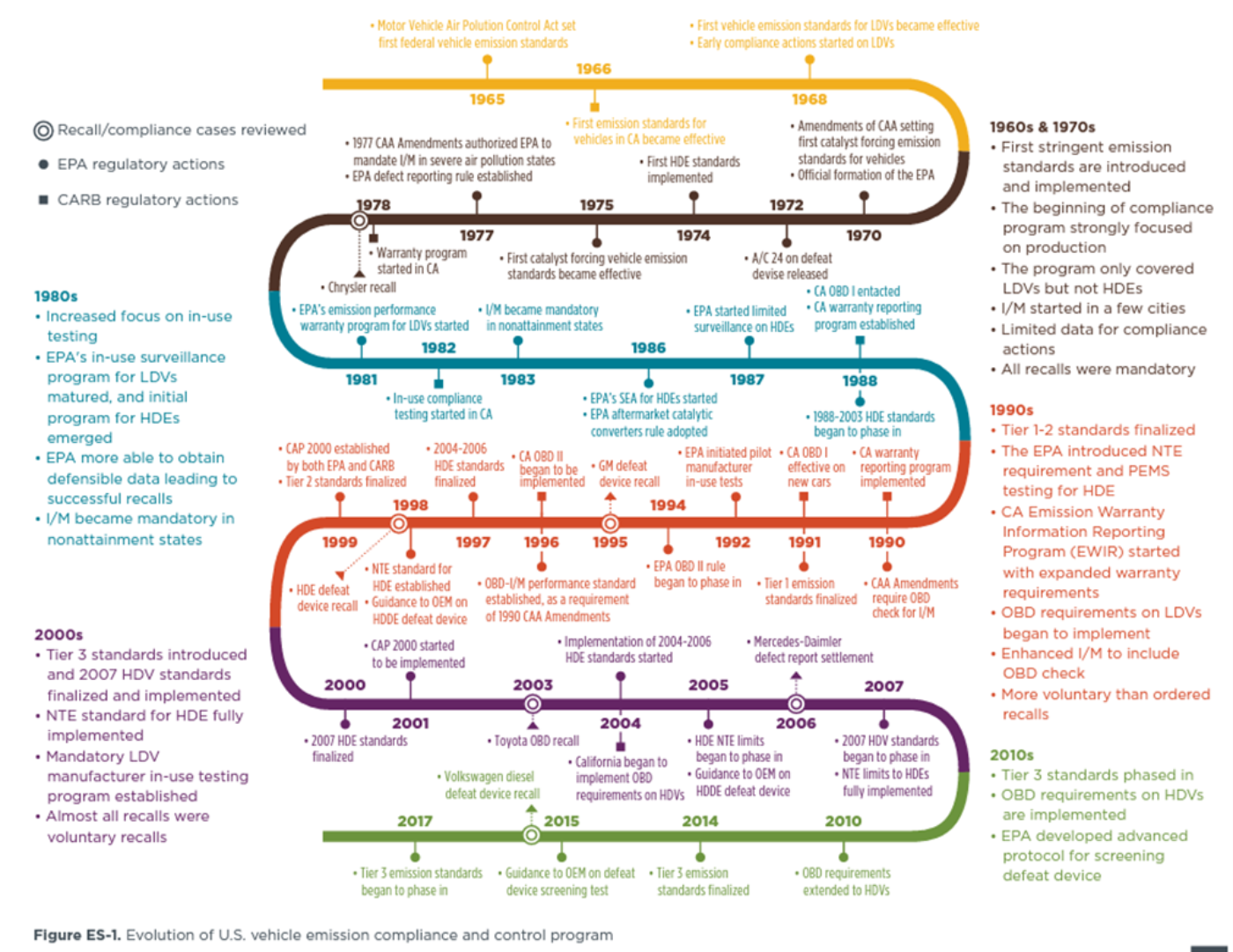 Are Electric Vehicles Here? What Are BEV and Miles Per Kw/h and Why Do They Matter?
Electric vehicles are here. As an industry, in the past we often focused too long on whether electronic vehicles would be built and adopted instead of focusing on when they will be built. From a marketing standpoint, it took Elon Musk with Tesla to "create" the early adopter market. However, it also took someone like Elon Musk with little or no care about profitability to take electric vehicles to the mass markets. Since the emergence of Tesla vehicles, several commercial truck OEMs have jumped on the train of battery electric vehicles (BEVs). For example, Daimler Mercedes introduced the E Cascadia in the US and the EActros in Europe, all with similar features to Tesla.
Link's fleet customers and their investors are very interested in proving battery electric technology and finding products from suppliers that help accelerate their return on investment. Some are willing to trade range (mpg or miles per kilowatt hour), for reduced maintenance costs (fewer oil changes, filters, fatigue or wear items) and long-term ability to meet increasingly difficult emission standards. Link's customers are extremely sensitive to operating costs per mile (profits) (TOC – Total Operating Costs), and total operating costs of the vehicle life (TCO – Total cost of ownership).
The National Highway Transportation Safety Association (NHTSA) sets Corporate Average Fuel Economy (CAFE) standards, which regulate how far a vehicle must travel per gallon of fuel. There are equivalent global standards, measured in Km/liter. Recently, NHTSA released CAFE standards for auto/light truck models. These new CAFE standards require that audo/light truck models between the years of 2024 and 2026 must provide an industry wide fleet average of ~49 mpg (miles per gallon).
With the new CAFE standards your car now goes further per gallon and costs you less. The question now is: How far do trucks have to go and by when? Well, that is a more complicated answer. Below you'll find a link to the overview of NHTSA's CAFE Phase 2 standards. In summary, for trucks, the standards are related to the % of improvement over the current vehicles (engines). The focus is on emission reduction, or what comes "out" of the exhaust. The problem is that added technologies (filters, DEF, etc.) are required to also meet incremental % improvements, which adds cost and can reduce the mpg (diesel). The goal is to have the exhaust be cleaner than what the vehicle intakes.
So, if cost must be added to meet regulations by these new standards and lower our mile per gallon, we now have a "tipping" point in the marketplace, which is the acquisition cost of new equipment, where alternative fuels that already meet or exceed regulations can be introduced. This is where fleets will begin to turn to BEV, or Battery Electric Vehicles, to meet the new regulations on emission improvements.

So How Do CAFE Standards Transfer to Battery Electric Vehicles (BEV)?
In the near future, there are double digit % emission improvements required for future model years of heavy trucks. A better electric vehicle creates no emissions, therefore exceeding the CAFE requirements and make them irrelevant. However, battery technology (capacity) is still somewhat limited to "meet or exceed" traditional class 8 or 7 diesel engines. Some fleets report an astonishing 11 mpg or even 12 mpg for their fleet. That is far shy of autos' 49 mpg average, but remember, trucks move freight, which can vary dramatically. It wasn't that long ago (2007-2008) that 10 mpg was thought to be near impossible, but here we are.
So, we have to convert miles per gallon to miles per kilo-watt hour or miles per charge with the adoption of BEVs. How many miles can we drive based on power usage per hour? Currently, BEVs, depending on the application, average between 150 to 250 miles. One electric bus manufacturer and current Link customer, Proterra, completed 300 miles per charge. A typical E Cascadia from Freightliner averages 250 miles per charge. So how does that relate to a truck? When you convert the KWH capability with range (KWH/range) you get ~2 miles per kw/hr. When compared to a diesel 300 gallon tank, at 10 miles per gallon, it equates to ~3,000 miles!
There are challenges ahead in order for BEVs to be comparable. The industry would need to see ~150 miles per kw/hr to be equivalent in "range" with diesel engines. However, for regional trips that are less than ~150 miles, the balance is closer, and BEV makes sense in total operating cost.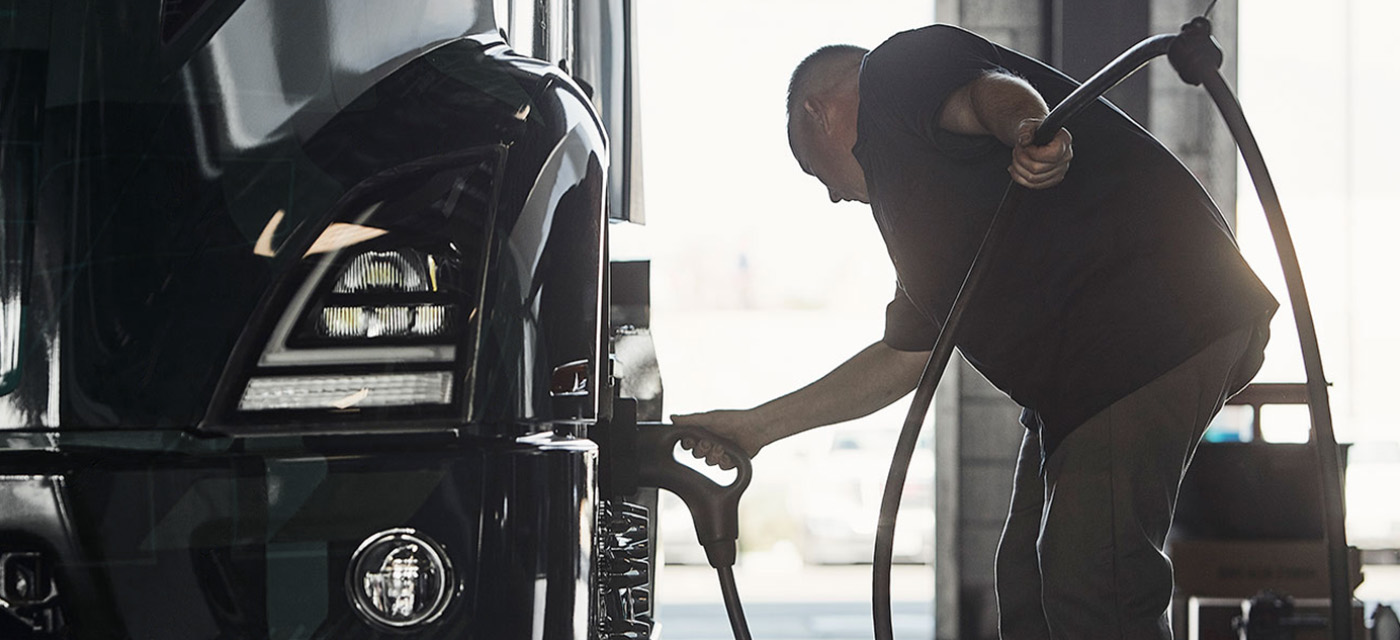 Is BEV Better Than Diesel? What Challenges Does the Industry Face to Adopt BEV?
At the end of the day, we're all asking the above question. Is BEV better than diesel? Regarding vehicle related emissions, BEV is without a doubt better. However, BEV does push some of the climate level impacts down the supply chain. The manufacturing and storage requirements are substantial, and their byproducts will increase. There are several studies completed on the impact of the entire E-vehicle supply chain. However, there is no uniform conclusion to be drawn. The studies present cases both for and against the overall environmental impact of BEV.
The commercial vehicle market is generally slow to change and adopt new technologies. Overall, there are only model introductions every 6-7 years. Therefore, a challenge is figuring out how to provide or find solutions to problems that may or may not yet exist while bridging a technology gap from diesel to electric.
Range, how far one can drive on a tank of gas or a full charge, is also a limiting factor right now. As has been seen with the bus market and auto markets, each year improvements will be made in truck and trailer range capabilities. Overall, however, it's still a bit too early to directly compare BEV and diesel, based alone on miles per gallon and miles per kilowatt hours.
Other Thoughts to Consider
BEV is here. These vehicles are on the road, making deliveries. The current acquisition cost is very high and requires some subsidies from the state or federal government to keep prices competitive with diesel. Diesel or natural gas with the combustion engine should not be counted dead just yet. It may not ever go away, as there are always applications where one technology makes sense over another.
Hybrids give us the best of both worlds – hydrogen and natural gas will continue to grow along with electric. At the end of the day, it will be all about where it makes sense to use which fuel source, what it costs and what it costs to maintain, otherwise known as the return on investment.
The world is moving towards BEV, and Link is here to help support the rising industry. We are in a great position to leverage our current market share at all OEMs as a platform for new technology introductions. ROI Cabmate and SmartValve products are in a good position with fleet pull through.
Why Would ROI Cabmate® and SmartValve™ Be a Good Fit for This Emerging Market?
Link is very well positioned to capitalize on the emerging BEV markets, or any alternative fuel markets. Our suspensions are engineered to ensure proper weight / cargo management, while meeting various government regulations. Our Suspension Controls – ROI Cabmate® and SmartValve™ actively manage air usage and directly impact compressor run time.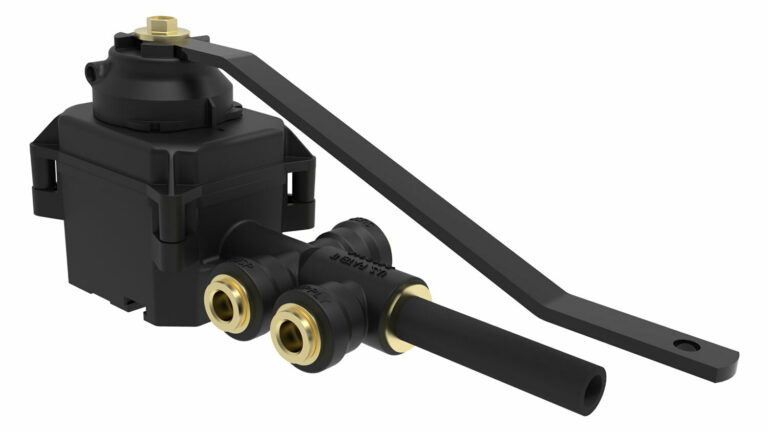 On a traditional diesel application, air usage creates engine driven compressor run time, which drains fuel and reduces miles per gallon. A similar event occurs on a BEV, only is an exponentially greater concern, because in lieu of a combustion engine and its labyrinth of moving parts, all that remains under the hood of a BEV is a single air compressor (due to customers' needs and wants and legislation, AIR still remains), therefore, increasing operating costs of that vehicle.

Our electronic controls, combined with Link suspensions create an opportunity to actively manage unnecessary air consumption, reducing compressor run times and lower operating costs, while at the same time adding driver benefits that improve retention and recruitment. Bottom line, we can reduce compressor run time.
How do ROI Cabmate and SmartValve work?
The ROI Cabmate directly engages the shock to compensate for changes in road inputs (bumps in the road) providing a smooth, adaptive ride for the driver and passengers, while at the same time reducing air consumption. The SmartValve is actively monitoring similar road inputs and deciding when and for how long the suspension needs to be adjusted, eliminating millions of unnecessary adjustments per day, making the vehicle more stable, comfortable for the driver and passenger, but also reducing operating costs.
On a BEV, when you remove the engine, the air compressor remains. Therefore, the focus on air management becomes even more critical to operating costs. With these two products, miles per gallon and miles per kw/hr are directly improved thanks to their efficient air management. SmartValve and ROI Cabmate can help bring BEVs one step closer to meeting the range requirements.

If you have any questions about our ROI Cabmate or SmartValve systems, please let us know. Our team will be happy to answer your questions and put you in touch with a dealer near you.
Blog Author
Brian Kujala
Vice President of Business Development