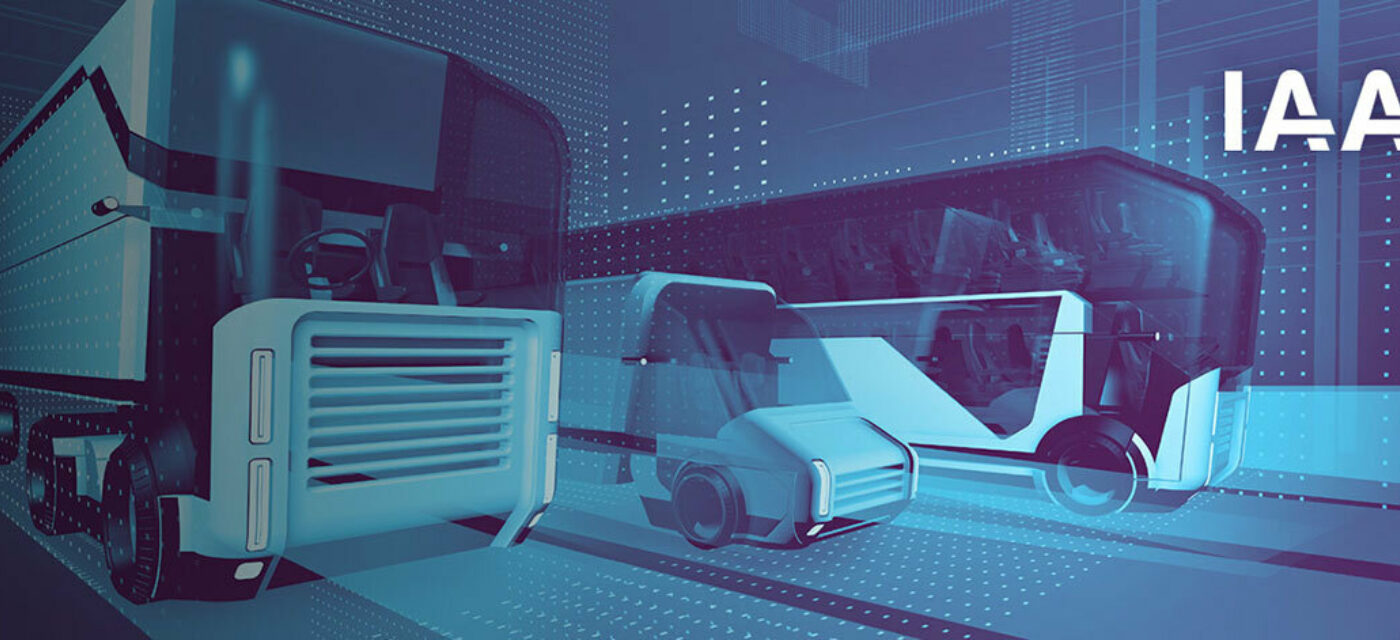 Link Brings Innovation to the IAA Commercial Vehicles Show
Our team from Link is grabbing our passports and packing our bags for the 2018 IAA Commercial Vehicles show in Hannover, Germany. The show takes place every two years and bills itself as the world's leading trade show for transport, logistics and mobility. It's a fantastic event for a variety of reasons, primarily because it allows us to see firsthand the latest in European vehicle innovations, meet with our European OEM customers and contacts, and find out what innovations key suppliers are working on. Of course, it also allows us to showcase how Link products fill niches that many European companies do not.
Where Technology Trends Take Shape
It's no secret that a lot of vehicle technology trends start in Europe before catching on in the United States – the 6x2 configuration is just one example. A variety of factors likely contribute to Europe leading the way, so at the IAA Commercial Vehicles show we'll be keeping a close eye on how innovations in fuel efficiency, autonomous vehicles and driver comfort and productivity are being integrated into new vehicles and can influence the US market.
I'm looking forward to attending the Heavy Duty Manufacturers Association Breakfast and Briefing to learn what advances the future holds. There will be three overarching topics addressed, "Trends and Technology Advances in the Global Commercial Vehicle Industry," "Electric and Autonomous Commercial Vehicles," and "State of the Art and Growth Opportunities for HD Industry Participants in Connected Commercial Vehicle Eco-Systems." We will also attend the IAA Opening Ceremony, which promises to be an exciting event.
On Display in Link's Booth E19 at IAA
We invite you to see our latest product innovations in Hall 26, Booth E19, where we'll be showcasing our Swivel Ramp, ROI Cabmate Suspension and heavy vocational Air Link suspension.
Two years ago we noticed the IAA show featured a lot of light-duty transit vans. Our Swivel Ramp is a perfect option for those types of delivery vehicles, with unmatched flexibility for loading and unloading any sized cargo. This video shows how it mounts in the rear stored position like a traditional folding ramp, but can also be stored behind the wheel well for those times when a loading ramp isn't necessary. It can also rotate outside of the vehicle for unobstructed access.
With the transportation industry becoming more electronically savvy, our ROI Cabmate Suspension fills a unique niche while demonstrating our commitment to being driven to outperform through product innovation. While in the final phases of development and testing, the system's electronic control unit (ECU) maximizes ride comfort by reading information from accelerometers and sensors to instantly determine the optimum settings for the shock. As you'll see in this video with Heavy Duty Trucking magazine, the ROI Cabmate suspension maximizes driver comfort by instantly adjusting to the terrain to give the driver and passenger a very soft shock or very stiff shock.
We will also feature our heavy vocational Air Link chassis suspension. Featuring a unique combination of air spring and walking beam technology, it has a capacity range up to 85,000 lbs, making it an ideal chassis suspension for mining, military and severe duty applications found in the Middle East and other environments.

If you have any questions or would like to schedule a time to meet, please let me know. Otherwise we hope to see you in Hannover.
Blog Author
Michael Hof
Retired Vice President of Business Development