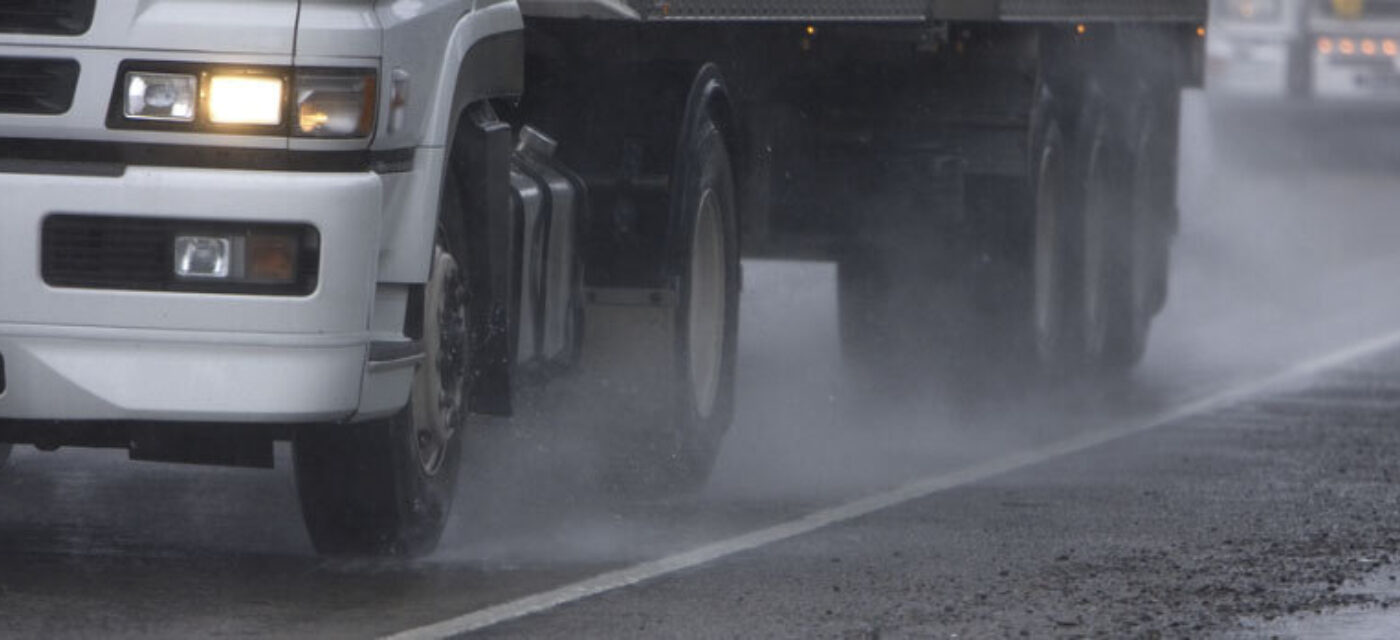 Cat's Eye Tire Pressure Monitoring System Keeps Drivers Safe
If the more than $15 billion spent by shoppers between Black Friday and Cyber Monday is any indication, it's going to be an extremely busy holiday shopping season. Retailers and their package delivery partners will be working overtime to meet the demand. In fact, FedEx expects to deliver a record 317 million packages this holiday season, an increase of 12.4 percent over last year. For the truck drivers and fleet managers responsible for making all these deliveries this time of year, a tire pressure monitoring system should be at the top of their Wish List.
Not only is it one of the busiest times of the year for truck drivers, but road conditions are less than ideal. Early winter weather brings slush and snow, putting a premium on safe driving practices. Proper tire inflation is one of the most important aspects to making sure everyone and everything gets to its destination safely and on schedule.
How Underinflated Tires Impact Driving Safety
Underinflated tires are a serious matter. It's estimated to be the number one cause of tire failure, with pieces of blown tires the leading road hazard, causing an estimated 25,000 accidents and 90 deaths per year.
In most parts of North America, this is the most critical time of year for truck drivers to check tire inflation pressures. It's not uncommon for tires to experience a potential loss of 5 PSI as winter temperatures set in. That's enough pressure loss to sacrifice handling, traction, fuel economy and durability.
While 5 PSI may not sound like much, here's some food for thought: twenty-five percent of all dual tire assemblies have tires that differ in pressure by more than 5 PSI. A tire that is just 5 PSI lower creates a 5/16" difference in diameter. In a dual tire arrangement, the larger tire will drag the smaller one an estimated 13 feet for every mile driven, prematurely wearing out the tire and potentially leading to a safety hazard. Tires 15 percent under inflation also reduce MPGs by 2.5 percent, impacting profits.
Determining Proper Tire Pressure with Just a Glance
With tire pressure being so important to both driver safety and shipping fleets' bottom lines, a tire pressure monitoring System such as Cat's Eye is critical. With one check point, drivers using Cat's Eye are able to tell with just a glance if both tires are properly inflated. As the name implies, the eye tells the story. If the bright yellow "eye" is opened slightly, it indicates the dual tire pressure has fallen below the recommended pressure setting. When the eye is completely open, the pressure has dropped significantly and needs immediate attention. Cat's Eye also has a unique, single airing point that fills both tires at once and allows air transfer from one tire to the other, equalizing the pressure in both tires. An internal check valve provides added safety by preventing both tires from going flat in the event of a leak, a blow out or when one of the pressure hoses is cut or broken.
If you're a truck driver or manager of a fleet, be sure proper tire inflation is at the top of everyone's priority list this winter. Ask your dealer about the Cat's Eye tire pressure monitoring system to make sure all deliveries are made safely, on time and on budget this holiday season.
Blog Author
Tom Perez
North American Field Sales Manager