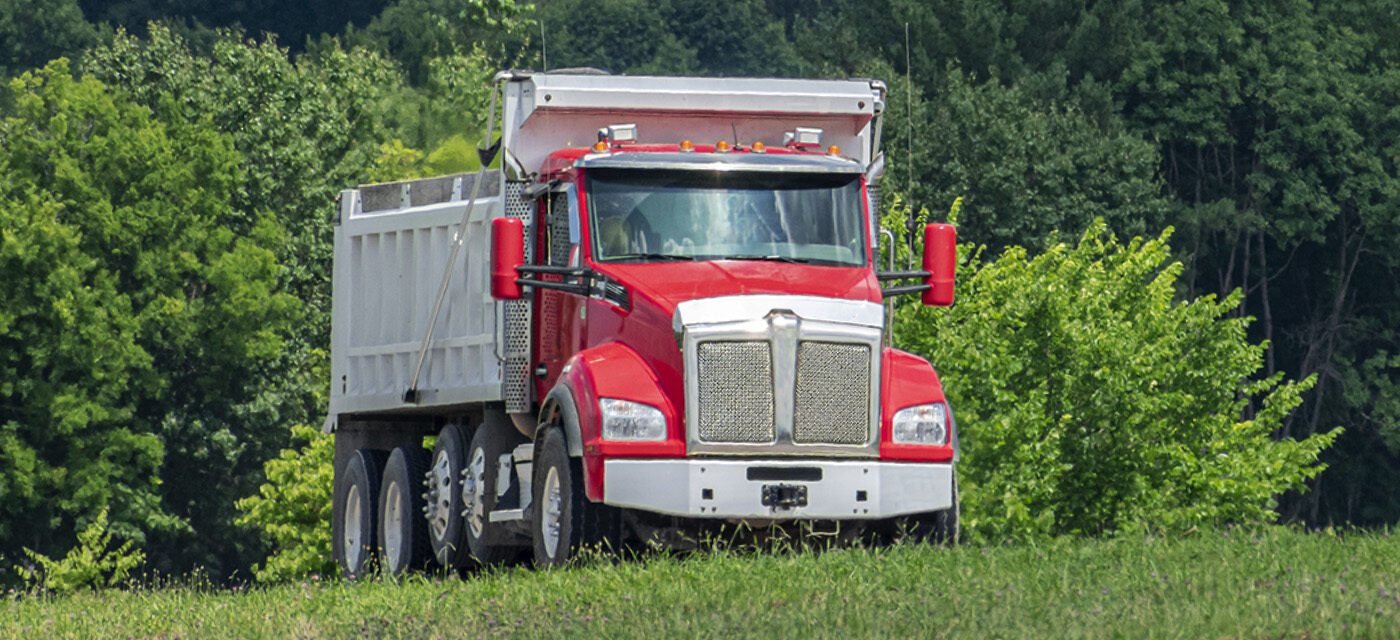 Considerations When Switching to a Steerable Lift Axle
The pros, cons, and laws driving aftermarket system or component specification decisions for heavy duty commercial vehicle axle configurations are many and varied. Maybe it's a quest for bigger payloads that bring with them increased revenue, or maybe it's the ever-changing patchwork of weight limits and bridge laws throughout the U.S. and Canada. The fact is fleets and owner-operators are driven to retrofit vehicles with self-steer auxiliary axles for a variety of reasons.
When deployed, traditional non-steerable auxiliary axles can be exposed to significant lateral forces, particularly in tight corners. However, retracting the lift axles can overload the remaining axles and suspension system, causing other problems, including compliance issues.
Steerable lift axles help alleviate the potential damage to chassis components, wheels, and tires that can be caused by scrubbing – or dragging – the tires of non-steerable auxiliary axles around corners. The wheels on self-steer auxiliary axles swivel, allowing them to steer themselves by following the path of least resistance. Because they can remain deployed and load bearing while their wheels articulate, steerable lift axles enable a vehicle to maintain proper load distribution and remain in compliance.
Current Challenges
Once the decision is made to retrofit a vehicle with self-steer auxiliary lift axles, fleets must rely on dealers, truck body builders, and upfitters to supply the components. Recent factory shutdowns have also negatively impacted the auxiliary axle supply chain, making a bad situation even worse.
Retrofit Solutions
To help ease this burden, Link Manufacturing has worked to make the process of obtaining and installing auxiliary steer axles faster. Rather than having to wait weeks for the kits to arrive, we keep units in stock so the fleet can have them within days.
Additionally, the kits are designed to be easier to install so fleets can get each truck retrofitted more efficiently, helping to minimizing downtime. Link's auxiliary steer axle kit uses technologies that we call Swift Mount and Swift Alignment. Swift Mount's interchangeable ride height brackets are an improvement in the way the frame brackets attach to the suspension hanger.
The Swift Mount Alignment design uses a stepped-edge on the frame bracket to give installers a visual frame of reference, enabling them to quickly align the suspension on a truck. All the installer has to do is compare the frame bracket-to-hanger location for both the driver and passenger sides and it's centered. Link's installation process is faster seamless, meaning the installation can be completed in six hours, or about half the time of traditional installations.
While steerable auxiliary axle retrofits have inherently been a somewhat slow and painful process, Link is working to make the process faster and easier for fleets.
If you have any questions about our steerable lift axles, please let us know. Our team will be happy to answer your questions and put you in touch with a dealer near you.
Blog Author
Alan Kamies
Sales Specialist