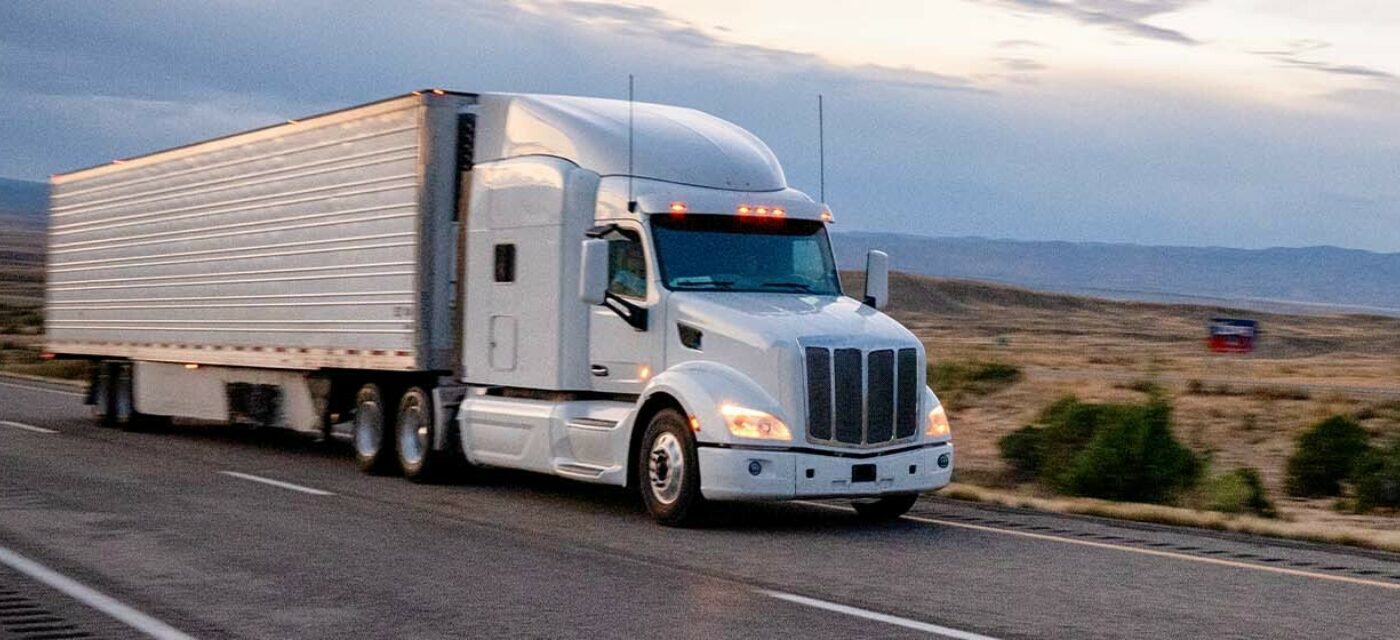 SmartValve™ Helps Fleets Attract Drivers and Save Fuel
The patented SmartValve™ was introduced in 2013 as a solution to major fleet challenges of driver recruitment, driver retention and increased insurance costs.
Compact and Simple Solution
Until SmartValve, electronically controlled air suspensions (ECAS) have required several separate components: the electronic control Unit (ECU), a valve manifold, an external sensor, and the associated electronics. Link's SmartValve combines these devices into one simplified and compact solution, fitting within the same envelope as a mechanical height control valve.
The installation requires less time and space when compared to other electronic height control systems. It is also versatile, offering multiple lever lengths and orientations to cater to a wide range of tractor-trailer combinations. The technology is based on proven Smart Air Management System technology used for more than 20 years in rugged specialty vehicle operations. The cost-effective SmartValve will pay for itself in 6 months or less.
Drop-and-Hook Made Safer
The raising and lowering of landing gear is one of the top reasons for injuries in trucking. Non-fatal injuries from this operation cost employers, on average, $11,880 per incident. With mechanical valves, the weight of the trailer fully rests on the landing gear, creating a need for strenuous cranking, which can ultimately result in back strains and other injuries for the driver. It also leads to fatigue, as the driver frequently gets in and out of the cab to set the coupling.
In the same situation, but with a SmartValve, the driver can couple the tractor and trailer by simply raising the tractor frame over ride height, thus lifting the trailer and load. This allows for easy final adjustment of the landing gear with no struggle against the weight of the trailer or load.
Insurance industry officials agree that raising and lowering landing gear is one of the top sources of injuries for truck drivers. SmartValve eliminates these injuries by reducing the strenuous effort required to crank the landing gear. Fleets will benefit through reduced workers' compensation premiums.
Drop-and-Hook Made Faster
SmartValve installed on the drive axle suspension saves time and money in a variety of common drop-and-hook situations, getting drivers back on the road quickly. By conveniently raising the tractor frame above ride height, drivers can reduce the time and effort required in coupling with trailers found at many different ride heights. There is much less strain and difficulty when it comes to cranking the landing gear, and fewer trips out of the cab are required for adjustment. Hours-of-service regulations place a premium on drivers' time, so the product provides key value to fleets through superior utilization of time and effort.
Extensive testing at the Bosch Automotive Proving Grounds validated the time saved by SmartValve in drop-and-hook operations as compared with mechanical height control valves. In high-frequency drop-and-hook, SmartValve saves each driver a week's worth of time annually. The time savings equates to increased productivity and yearly savings of $1,350 per driver for the fleet.
Improves Fuel Economy
The SmartValve Electronic Height Control System can also help fleets save fuel. Fuel economy is improved through greater ride height accuracy, decreased compressor run time and avoidance of unnecessary valve actuations.
The breakthrough technology of the SmartValve is a perfect match for fleets looking for a ride height control to improve aerodynamics. Through collaboration with the OEM, SmartValve can be programed to automatically lower vehicle ride heights at highway speeds, thus streamlining aerodynamics and lowering wind resistance against the trailer.
The technology was tested at the Bosch Automotive Proving Grounds and validated with extensive SAE J1321 Type II Fuel Economy Testing. The results show a 0.7 % improvement on the specific tractor model tested at low ride height. With new tractor designs, this could mean savings of $700 or more for every tractor in the fleet. A 100 tractor fleet could save up to 17,500 gallons of diesel every year.
Drivers Love It!
Since its introduction in 2013, thousands of drivers have been satisfied with the benefits they received from having a SmartValve installed on their tractor. They see how the product benefits drivers by saving time and effort, resulting in a much better working environment and greatly improved driver comfort. In a survey conducted of drivers familiar with both SmartValve and mechanical height control valves, all drivers enthusiastically preferred SmartValve over mechanical height control valves.
Blog Author
Eli DeGroff
Product Manager - Road Optimized Innovations