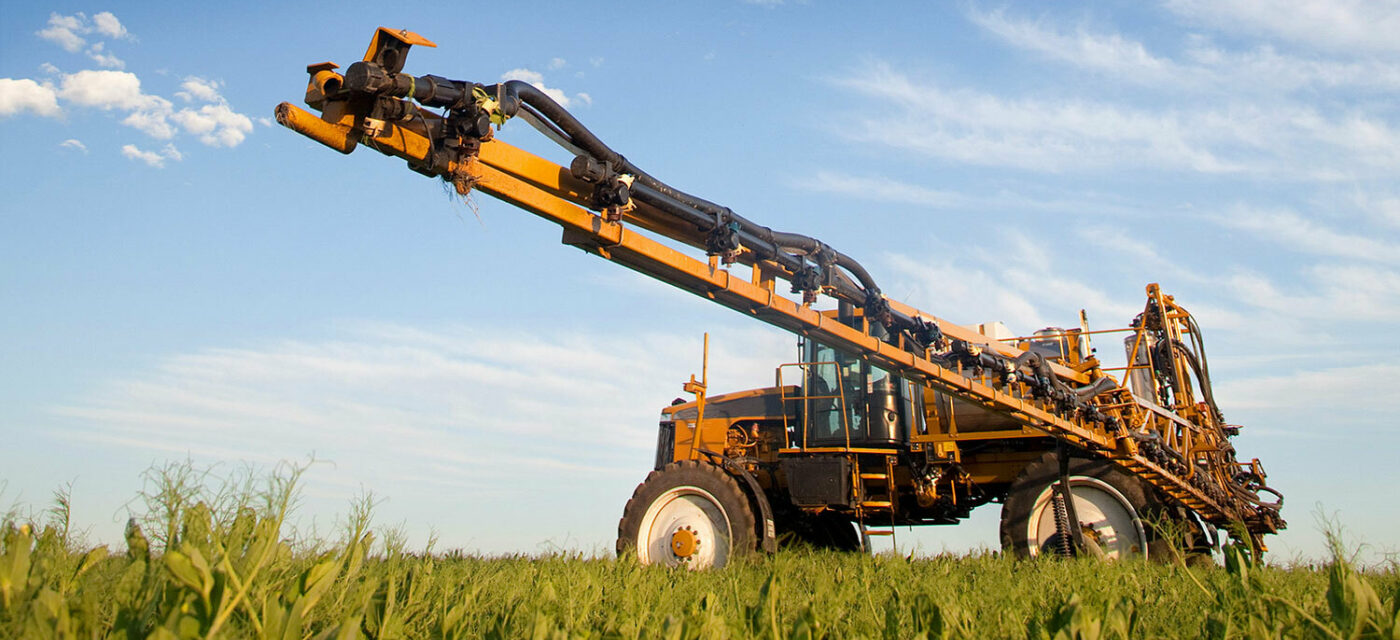 Cab Suspension For Premium Ag Equipment
Like many off-highway vehicles, the sophistication of agriculture equipment has advanced exponentially in recent years. We've entered the era of precision agriculture, complete with cabs equipped with GPS systems, internet connectivity, and sensors that monitor everything from fuel usage to the nutrient content of the soil. The dashboards of modern sprayers, tractors, combines, harvesters, and other farming equipment looks more like the cockpit of an airplane than one with a simple steering wheel and AM radio one might envision farmers of the past operating.
Today's farmers are also under increased pressure to minimize their time in the field. With many commercial applications under contract, farmers must be as efficient as possible. OEMs are striving to make their vehicles faster – allowing the driver to cover more acres in less time.
Of course, driving at increased speeds over rough and uneven terrain puts the driver, and all of the sophisticated equipment that makes precision farming a possibility, under increased stress. Any time you're trying to mitigate the cumulative trauma for the occupant and new sophisticated electronics, the cab suspension becomes more valuable.
Precision Agriculture Raises Value for Cab Suspensions
For decades, our Cabmate suspension has been protecting farmers and mounted equipment in AGCO sprayers. We're proud of that long-term partnership and our expertise in the agriculture market. And while we haven't tested our ROI Cabmate for agriculture applications yet, the off-highway testing we have completed leads us to believe there is strong potential for it in the agriculture industry. The system's electronic control unit (ECU) interprets a constant stream of information from accelerometers and position sensors to determine the optimum settings for the system's advanced shock absorbers when driving in uneven or off-highway conditions. It's a perfect fit for minimizing the type of high-frequency, high-amplitude forces experienced when driving agriculture vehicles.
The new tools that make precision agriculture a possibility for family farmers or corporations is all the more reason to protect what's inside the cab. If you're an OEM, you'll appreciate Link's commitment to collaborative engineering, industry best lead times, and customer service. If you're a farmer investing your hard-earned dollars in new agriculture equipment, you'll appreciate how the right cab suspension will protect your investment, not to mention your back.
If you have any questions about the role Link's cab suspension can play in your operations, please let me know.
Blog Author
Michael Hof
Retired Vice President of Business Development