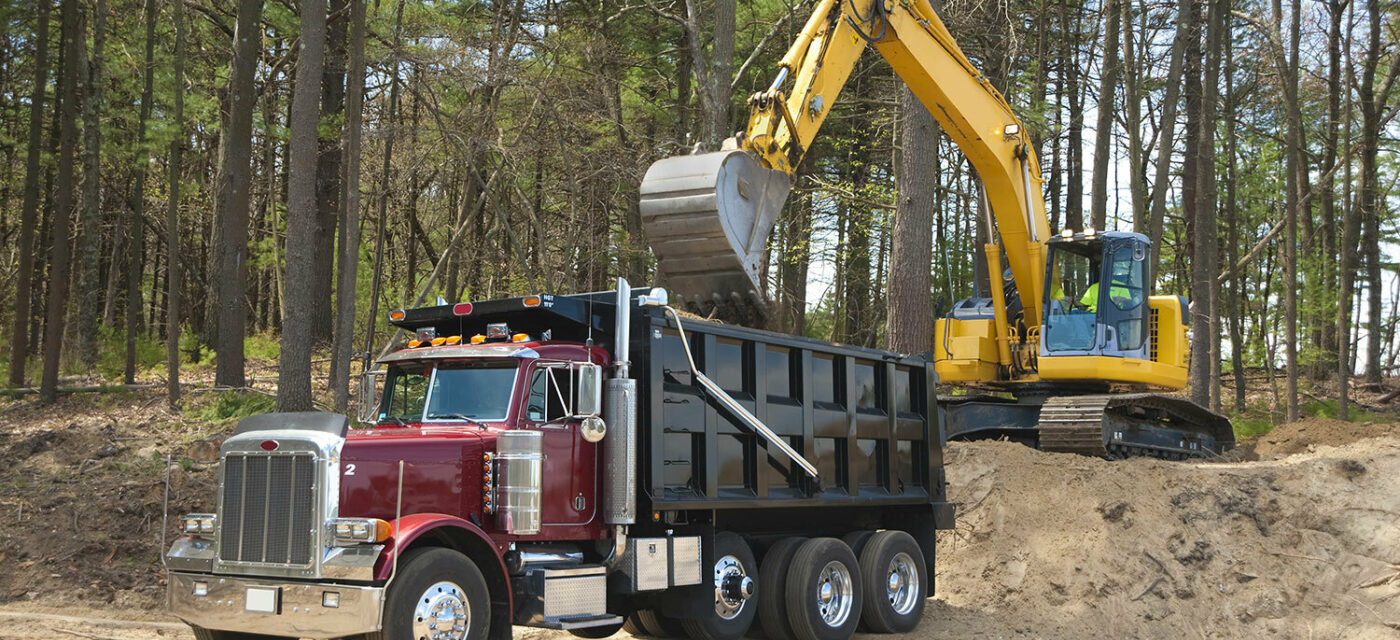 New Self-Steer Auxiliary Suspension Outperforms All Others
Link Manufacturing originally made its mark in the trucking industry with Cabmate, which has become the leading cab air suspension system for Class 7 and 8 trucks. Over the years we've become known as a premier manufacturer of auxiliary suspensions as well. Our self-steer and non-steer auxiliary suspensions are trusted by OEMs, fleet owners and body builders alike, and our pusher axle is a key component of the Volvo®/Mack® 6x2 configuration.
But today marks a new chapter for Link and our customers, as we announced the availability of our completely redesigned family of self-steer auxiliary suspensions. This has been a fully collaborative effort for our engineering and manufacturing teams, who were challenged to create a new line of auxiliary suspensions with the reliability and durability that has become a hallmark of our products, but also offer new features and simplify business for our customers.
The new auxiliary suspensions are now available in 8K and 13.5K capacities, along with our first 10K option. Our 20K model will be unveiled later in the year. The benefits of these new suspensions are many:
Faster Installation. Featuring Swift Mount brackets, our self-steer auxiliary suspensions use patented interchangeable ride height brackets and integrated air kits to reduce installation time by three to five hours. The "stepped-edge" design helps the installer center the suspension on the frame, greatly reducing the time to achieve true alignment
Better Inventory Management. Companies can keep four sets of mounting brackets in inventory, which can be used to mount any Link auxiliary suspension.
Short Lead Times. We offer an industry leading five-day lead time on product delivery.
A new 10K option. You can now turn to Link for a 10,000-capacity option.
Greater Reliability & Durability. All auxiliary suspensions are equipped with new rugged cast arms and Link®-KOAT™ migratory self-healing metal treatment to provide corrosion resistance and rust protection.
More Options. The new 8K and 10K auxiliary suspensions incorporate heavy duty bearings and are engineered using proprietary brakes and drums, which are readily available, allowing the new 8K and 10K to outperform all others on the marketplace. The 13.5K suspension is available with optional disk or drum brakes.
Initial Feedback on New 8, 10 & 13.5K Has Been Positive
We previewed our new family of auxiliary suspensions to customers at recent trade shows and in-person meetings. They have been very well received, and one of the most frequent questions has been when can they be ordered? We're happy to say that for the 8K, 10K and 13.5 K, the answer is right now, and they are available for order directly from Link or anywhere you've purchased Link auxiliary suspensions in the past. The 20K will be available later in the year, so keep an eye on our website for more details. In the meantime, if you have any questions about our new family of self-steer auxiliary suspensions please let me know.
Blog Author
Michael Hof
Retired Vice President of Business Development