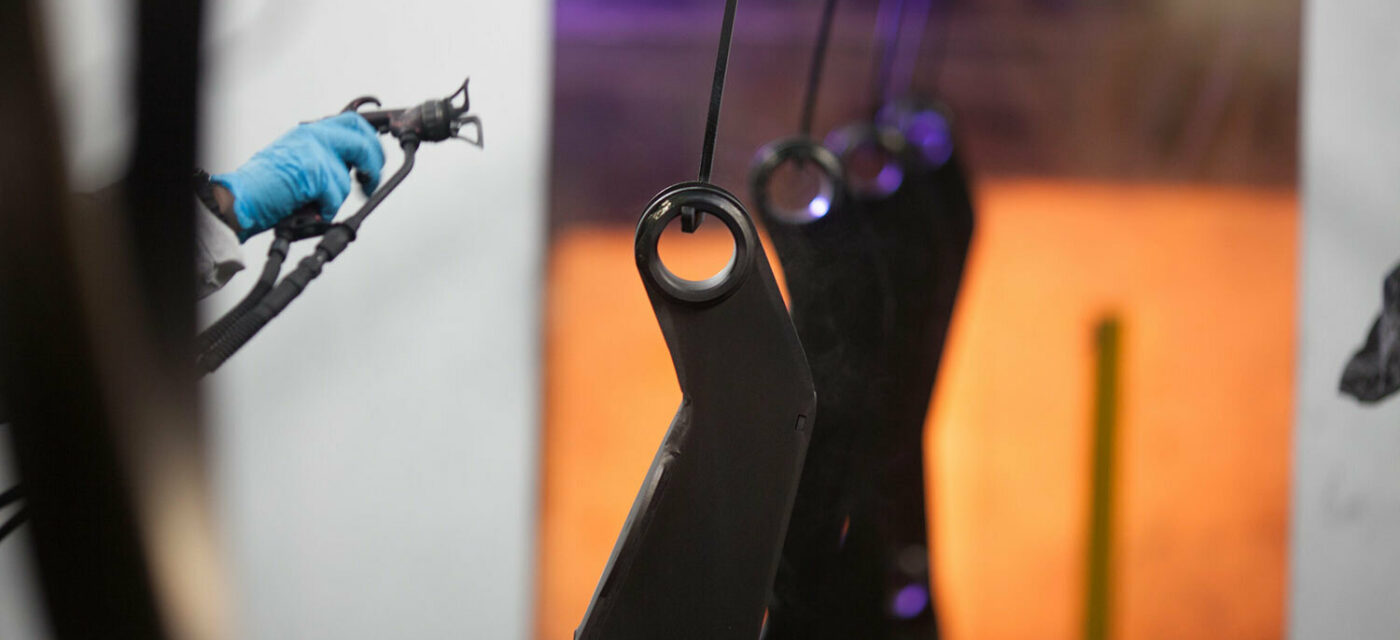 Link-KOAT® Treatment Adds Durability To Link Suspensions
Have you ever stopped to consider the extreme abuse the equipment underneath your vehicle is forced to endure? From constantly getting hit with flying rocks and debris to being soaked with the corrosive chemicals applied in the winter, it's no surprise that premature rust is a common problem.
Focus on Collaborative Engineering Resulted in Link-KOAT®
To solve the problem of protecting our suspensions from chemicals and the elements, the team at Link embarked on a journey to find a coating system that would enhance durability by mitigating rust on our auxiliary suspensions. The result is Link-KOAT, our patented, migratory, self-healing metal treatment. Like many good projects, the development of Link-KOAT began with a customer suggestion. We invited the customer to our facilities and collaborated with them to develop Link-KOAT.
In order to perfect our process and prove Link-KOAT's durability, we spent countless hours analyzing the effects of common corrosives used for melting snow and ice. Some of the common corrosives include sodium chloride, calcium chloride and magnesium chloride. In order to effectively implement Link-KOAT into our production process, we added a paint booth to our existing paint system and completed a 6-month long test with two rounds of audits to ensure the treatment was performing to expectations.
Link-KOAT Outperforms Traditional Coating Processes
Link-KOAT is incredibly strong and provides our customers with superior corrosion resistance when compared to traditional powder coat and liquid coat applications. Because Link-KOAT chemically attaches to the substrate in order to provide corrosion resistance, it does not need a traditional base coating. Conventional base coatings can be iron-phosphate, zinc-phosphate or zirconium. Compared to a traditional powder coat process that can withstand approximately 336 hours of Cyclical or Salt Spray testing before showing rust, Link-KOAT can achieve more than 1,000 hours of similar testing.
We first applied Link-KOAT to products in 2015. Today we apply it to our full lineup of self-steer auxiliary suspensions. Link-KOAT is another great example of Link listening to and collaborating with customers in order to find solutions to their problems. If you have any questions about how we developed Link-KOAT or the advantages it provides, please contact Link Engineering.
Blog Author
Roger DeBoer
Advanced Engineer - Manufacturing Engineering Supervisor