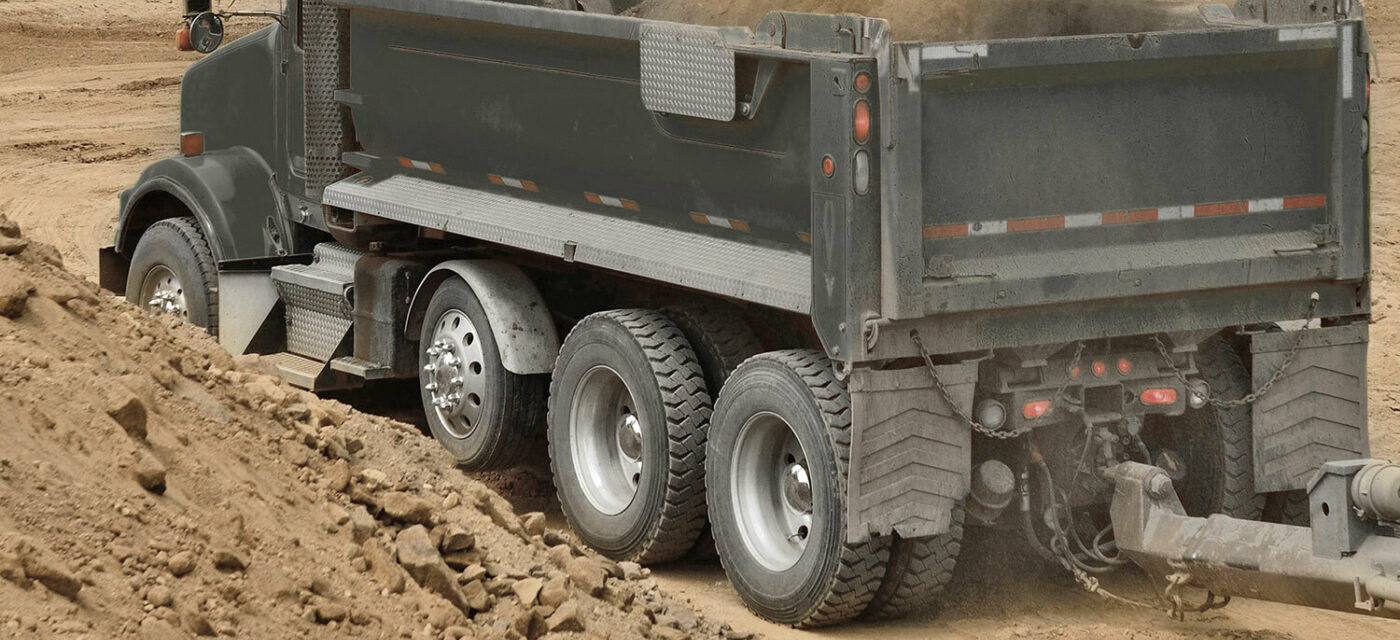 How to Easily Spec an Auxiliary Axle
Auxiliary suspensions go by many names. You might refer to them as auxiliary axles, lift axles, or third axles. You might even call them pusher or tag axles, depending on where they're located on the truck. With so many terms all used to refer to essentially the same product, you can imagine spec'ing an auxiliary suspension can be more of a hassle than you'd prefer.
At Link, we believe ordering an auxiliary axle should be easy. Everything from choosing the right auxiliary axle to the engineering of our entire family of self-steer suspensions is designed to make it easier and faster to spec and install.
Factors that Determine Capacity
Link Manufacturing offers self-steer auxiliary suspensions in 8, 10, 13.5 (with an air disc brake option) and 20K capacities and non-steer in 13K, 17K and 20K capacities. The capacity you'll need is often determined by:
Your state(s) bridge laws.
The terrain the truck will be driving on and whether it will be primarily on-highway, off-highway or a combination of the two.
What the truck will primarily hauling and how heavy those materials are.
The type of brakes the tandem drive axle has. If it's air disc brakes, you'll want to go with an auxiliary axle with air disc brakes so it has the same braking power as the original factory brakes. If the rear drive axle has drum brakes, then standard drum brakes should be sufficient.
Ordering Should be Convenient, Not Complicated
If you've ever had the opportunity of spec'ing an auxiliary axle from one of our competitors you would know how frustrating and time-consuming it can be. You'll likely have to fill out a multi-page form that asks for the width of the frame, the latent frame height, and a series of other questions that you probably won't have the answers to.
That's why we've simplified the process. When spec'ing an auxiliary axle with Link, we need to know the answers to three main questions:
What size wheels and tires you're putting on the axle.
The distance from the bottom of the frame to the ground.
Whether it's a spring or air suspension on the primary drive axle.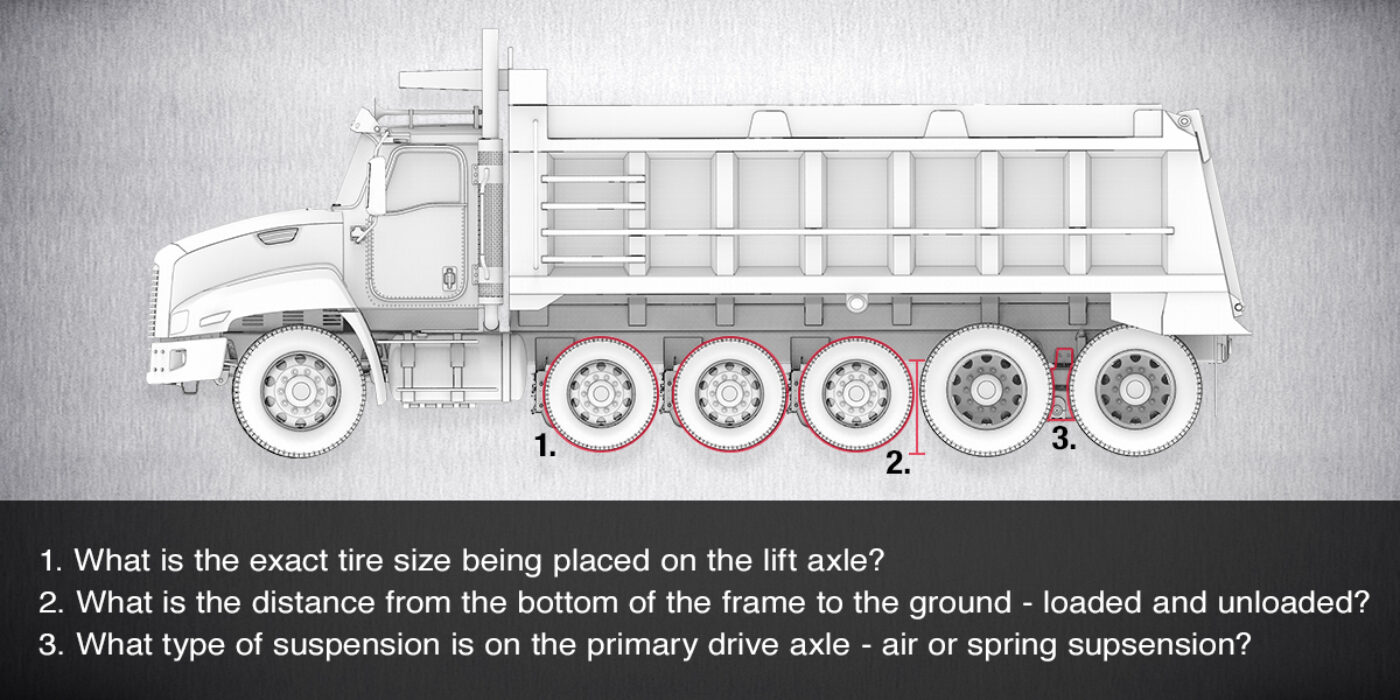 Other than possibly having to take one measurement, most people have the answers to those questions right at their fingertips. As you can see in our updated Ordering Guide, we've created an ordering system that gets you the axle and pre-plumbed air kit with central bulkhead system with just one product number.

The Importance of Weight and Installation Time to Your Bottom Line
You should also know that Link's auxiliary axles are built using a higher-grade steel, making it significantly lighter than most competitive products without sacrificing strength or durability. If you're running four or five trips a day, 260-plus days a year, having a lighter auxiliary axle that allows you to add extra payload to each trip could have a significant impact on your bottom line.
We have also designed our auxiliary axles with a central bulkhead for all airlines with push to connect fittings. It's a very simple procedure to install using the color coating lines and fittings to match the factory specs. You don't need to get behind the suspension and cut, repair or splice lines to fit. Combined with our Swift Mount brackets, you can install a Link auxiliary suspension in a few hours.
At Link, we focus everything to benefit the installer. From making it easy to spec an auxiliary axle, to our industry-best lead times, to being fast and simple to install, we want to get the truck out of the shop and on the road as fast as possible. If you have any other questions about spec'ing an auxiliary axle, please let me know, I would be happy to help.
Blog Author
Jimmy Winslett
Field Sales Manager & Strategic Accounts