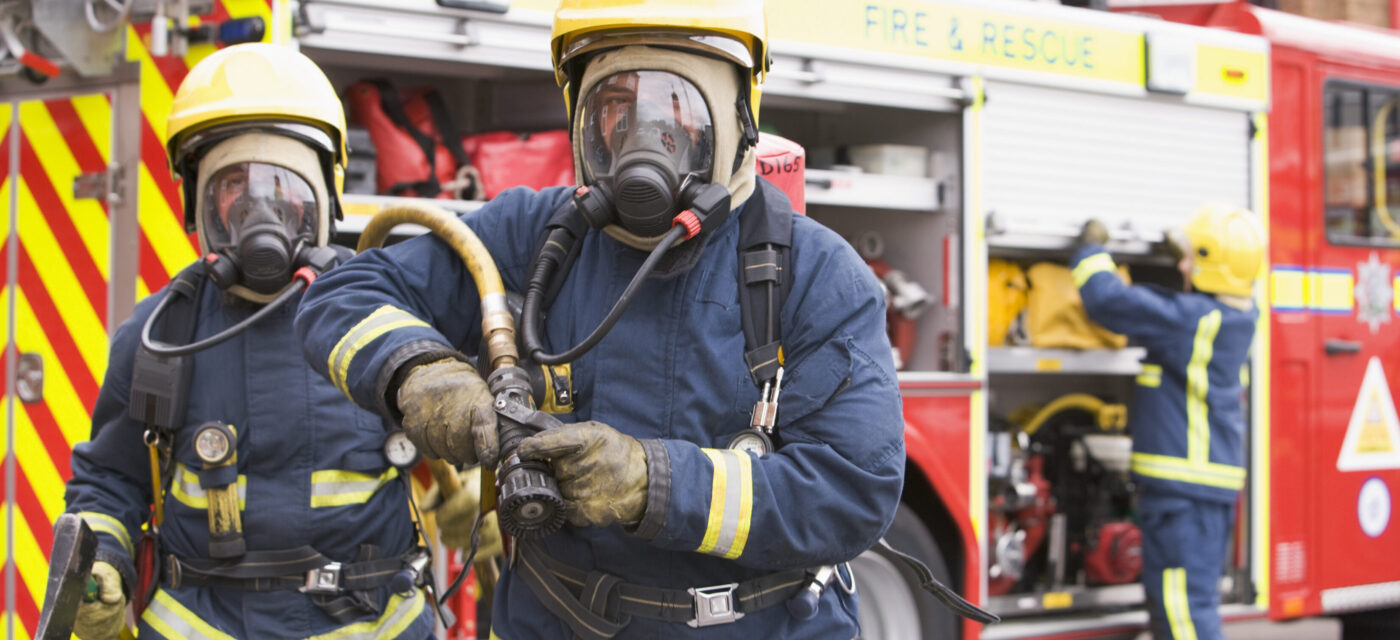 Selecting The Right Fire Truck Suspension
Link Manufacturing has a long history of working closely with the firefighting industry to design fire truck suspensions specifically suited to the unique needs of those vehicles. Delivering on our commitment to collaborative engineering means creating a strong connection with fire truck OEMs and the brave men and women who use them on a daily basis, so we can truly understand their needs and design suspensions that deliver the best results.
Next week I will be traveling with Jeff Simms from Link's Canadian operation on our annual trip to the Fire Department Instructor's Conference to meet with fire truck OEMs, firefighters, and the administrators who are responsible for responding to more than a million calls each year. Jeff and I are on the phone weekly with the OEMs and meet with them face-to-face multiple times each year. We also connect with as many fire departments as possible throughout the year. Getting to talk about suspensions for one of the most iconic vehicles in the world is a really fun part of our jobs. What kid didn't dream of driving one down the highway with the sirens blaring before climbing the ladder to save the day?
Minimal Maintenance & Equipment Protection
We've found through those conversations that, almost universally, what fire departments are looking for from their fire truck suspensions is minimal maintenance, protection of their mounted equipment, and a stable, comfortable ride.
But those ladders, water tanks and other important equipment put a tremendous strain on the fire truck's suspension. A standard rubber block or spring suspension won't be able to protect this valuable investment over the long term. Typically, the suspensions don't get cared for like they should, causing the suspension to fail prematurely. This results in alignment issues and other problems including broken ladders and leaking water tanks from excessive vibration. Only an air ride suspension can provide the combination of a smooth ride, minimized vibrations and reduced maintenance. When reviewing your options, there are some important things to know about the fire truck suspensions Link Manufacturing has engineered.
Atlas & Air Link for Fire Truck Suspensions
Both our Air Link tandem drive suspension and Atlas single axle suspension feature the unique combination of air spring and walking beam technology. The walking beam provides superior traction and high roll stability while the air springs provide the smooth ride that protects the mounted equipment. They are extremely durable, with polyurethane bushings that don't corrode as quickly and last longer – reducing maintenance costs. The dual height control valves maintain optimum ride height and level the vehicle side-to-side when driving.
Air Link was designed for the toughest and most severe service applications and has been a standard suspension on many brands of dual axle fire trucks for more than decade. Standard capacities range from 52,000 to 65,000 pounds but can be customized up to 84,000 pounds.
Our Atlas suspension has carved out a unique niche in the industry by allowing larger (and heavier) water tanks or longer ladders on single axle fire trucks. Before it came to market, the maximum capacity of a rear single axle was approximately 31,000 pounds. With a 35,000-pound capacity, Atlas allows those who were contemplating ordering a lighter duty tandem axle fire truck to order a single axle vehicle. Single axle fire trucks are also growing in popularity, as they are easier to maneuver on narrower roads and more congested driving conditions found in larger cities.
See Our Fire Truck Suspensions for Yourself at FDIC
Our Air Link and Atlas suspensions will be featured on many of the fire trucks on display at FDIC. If you're in attendance, be sure to ask about what suspensions are available and what benefits they provide. And if you would like to meet with me in person, I'd be happy to schedule a time to discuss what benefits Atlas or Air Link can bring to your department.
Blog Author
Neil Mardell
Manager of Defence Programs & Heavy Vocational Products