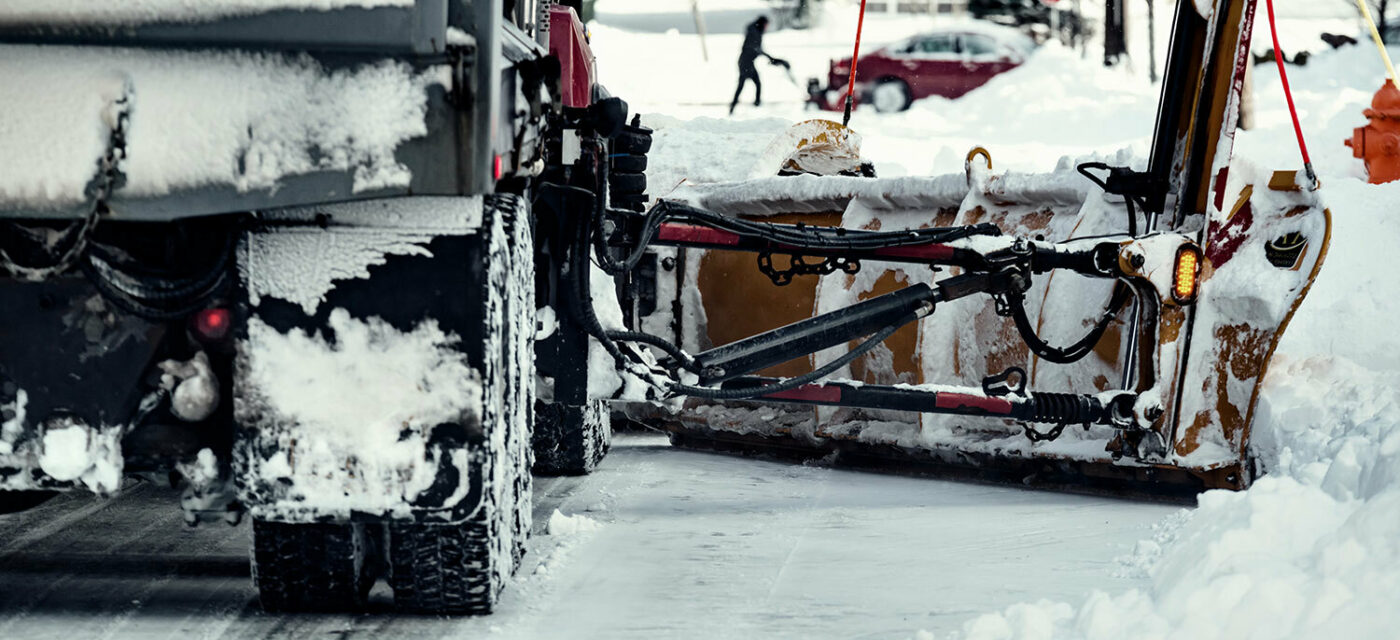 New 52K Air Link Suspension
Posted Wednesday, November 27, 2019 by Joel Van Den Brink in
Product Insight
Now that it's almost December, heavy snow and icy roads aren't far behind. Municipalities and private fleets with vocational vehicles ranging from refuse trucks and dump trucks to cement mixers and fire trucks, will soon be looking to add chains to their tires to improve traction and safety. In many locations, dump trucks and refuse vehicles are increasingly being pressed into service during winter months to help with emergency snow removal. However, for fleets running trucks with 315 tires, adding chains to the tires can cause damage to the vehicle's suspension and undercarriage due to inadequate clearance.
With the introduction of our new 52K Air Link Gen 3 Tandem Drive Suspension, there is now a better option. The Air Link Gen 3 combines an air suspension with walking beams to deliver high roll stability, superior traction, and a comfortable ride running empty or full. In fact, it has three-times more roll stability than most other vocational air-ride suspensions. The overall ride is smoother, as the vertical stiffness is four-times softer than in a conventional spring pack, and 10-times softer than a rubber block suspension. It's also lighter than previous Air Link models, allowing vehicles to carry more payload such as salt, sand or snow.
Built to Endure Grueling Conditions
Like all Air Link models, the Air Link Gen 3 is 100 percent rated for off-highway use. With up to 14 inches of diagonal articulation, eight inches of vertical axle travel, and 10 inches of ground clearance, drivers can cover rough terrain with confidence. The system's dual height control valves maintain optimum ride height, independent of load, and keep the vehicle level side-to-side. Should the unforeseen happen and the air springs are damaged, internal bump stops allow the vehicle to remain operational, so the driver isn't stuck waiting for a tow.
Less Maintenance Required
Fleet owners will appreciate the durability of the Air Link Gen 3, allowing vocational vehicles to spend more time moving snow and less time in the shop. The air springs have been strategically positioned in a protected location relative to other air suspension options, and the suspension has fewer parts and wear joints than competitive options (especially 6-rod designs). Its heavy duty bushings require no lubrication and the front pivot bushing is easier to service as its mounted in the trailing arm instead of the hanger bracket. The Air Link Gen 3 is also applied with Link-KOAT technology, a self-healing coating that provides long-term corrosion protection.
If you're responsible for managing a fleet of vocational vehicles – and you had to bundle up before heading into work today – the Air Link Gen 3 was designed to make your life easier and reduce your maintenance burden. Be sure to consider spec'ing it the next time you order a new truck.
Blog Author
Joel Van Den Brink
Engineering Manager