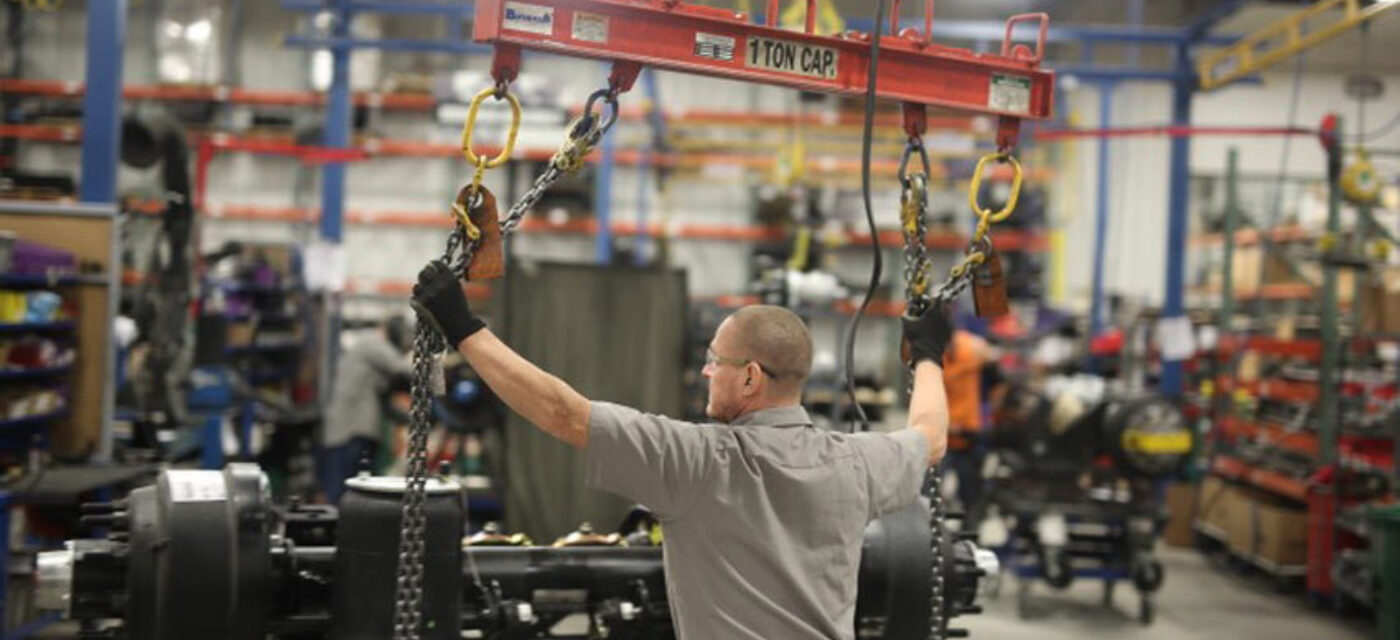 Exceeding Expectations with Commitment to Safety and Quality
Both coworker safety and product quality are deeply imbedded in the culture at Link. Our pledge is to provide great products; superior service and support; outstanding product quality, and consistent on time delivery to every customer. This can only be accomplished through core values and guiding principles where safety and product quality play a prominent role.
Safety and Product Quality Always At The Forefront
Among our guiding principles is that we treat each other with respect, honesty and fairness and that we assure safety first in all activities. We owe that to our customers, ourselves, our coworkers and our families. Our families may not always understand our business or what we do, but what they do understand is that their loved ones come home safely every day.
It is well understood at Link that product quality is expected and non-negotiable. In our eyes, everyone is a customer whether that is somebody purchasing a Cab Suspension or the next person on the assembly line.
A Focus On Continuous Improvement
We believe having a strong culture of safety, quality and continuous improvement is a differentiator for Link. In reality, all companies have access to similar resources such as equipment, capital and technology. It's the people, culture and philosophy that set organizations apart.
As an example of our passion for continuous quality improvement, Link recently completed a six-week internal Lean certification training program. In this training Link learned about the elimination of waste through a systematic approach to our operations. We focus on value from the customer perspective and pursue an elimination of activities that don't add value. Among the topics covered in this program were Practical Problem Solving and Root Cause; Kaizen & Continuous Improvement; 5s & Visual Management; Kanban & Continuous Flow Production.
ISO Certifications Testament to Link's Commitment to Quality
Recently, Link Canada received the ISO 9001:2008 Certification for achieving international standards in design and manufacturing. In addition to Link Canada, Link Manufacturing has received registration under TS 16949, ISO 9001 and ISO 14001. In fact, we recently celebrated our 20th year of ISO 9001 certification. This long history of recognition of our quality systems is a testament to the long standing culture of our commitment to quality and continuous improvement.
At Link, we have an incredibly strong understanding of our manufacturing processes, product launch processes and all other areas of our business. This has helped us maintain control of managing our processes and achieve these ISO certifications. The documentation, process control and sustainability efforts such as waste management and air emissions have helped us surpass the annual audit processes.
While the certifications and accolades are nice, they mean little if they don't positively impact our customer. Our job is to understand their requirements and design our products and services from the very beginning to exceed those expectations. We must then have controlled processes to ensure that we deliver this high level of quality each and every time. Our customers expect nothing less. At Link, we have developed a track record of meeting and exceeding our customer needs, but we know that we must always strive to improve. Our customers also have ever changing needs and we must be nimble enough to quickly adapt to them.
We Look To Get A Little Better Each Day
At Link, we say that we are Driven to Outperform, which is about continually improving. It is that motivation to get a little better each and every day. For me, it's about always thinking about what I can do to make things better for our customers, our team, and our organization. When we surround ourselves with people passionate about these qualities the culture spreads. When you have an organization that believes that we all have an obligation to make tomorrow better than today, like Link does, amazing things happen.
Blog Author
Jim Huls
President