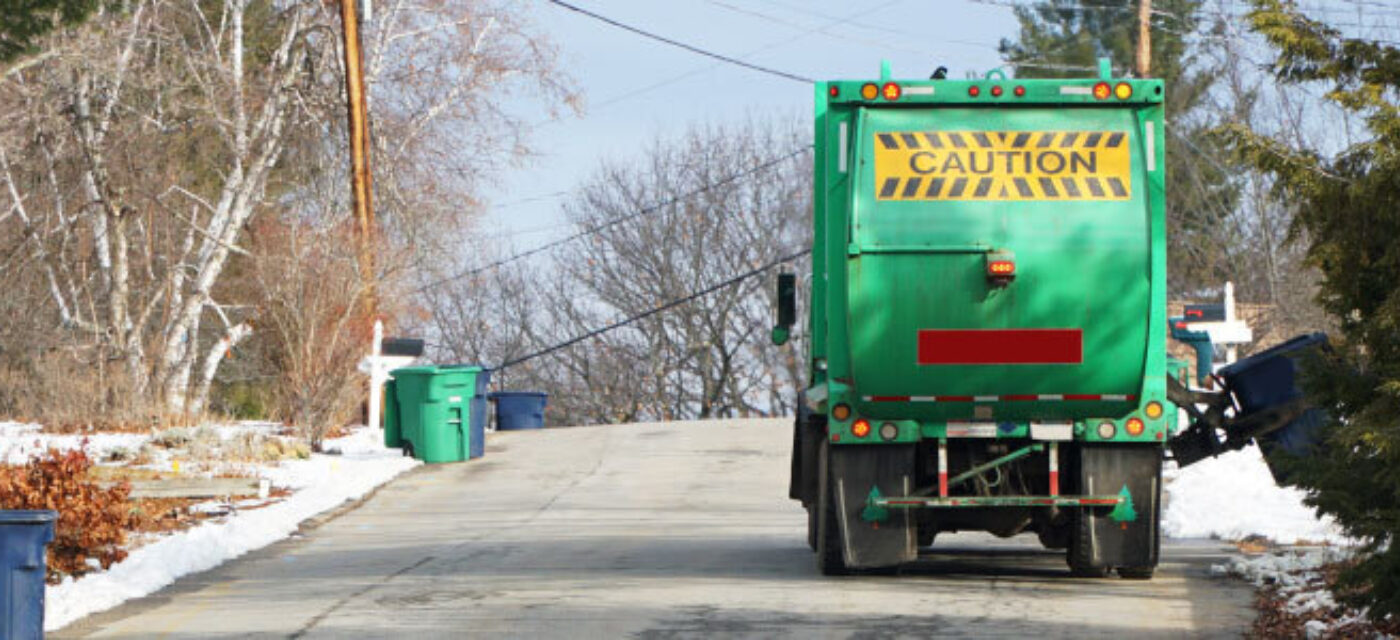 WasteExpo 2018
I had the pleasure of attending the 2018 WasteExpo conference in Las Vegas at the end of April. With more than 13,000 people in attendance, it was an ideal opportunity to hear firsthand about the key issues facing those in the waste collection business—from grassroots haulers to billion-dollar companies. It was also a chance to share how our heavy-duty suspensions are suited to provide key benefits for drivers and management alike.
New Trends and Technologies Creating Difficult Decisions
Our conversations revealed some interesting trends impacting the waste management industry. For example, as more alternative fuel vehicles enter the market - such as hybrid, electric and compressed gas - companies are trying to determine which ones are the right fit for their future business plans. And as composting continues to gain popularity, an increasing number of cities and waste collection companies are adding compost collection to their garbage and recycling offerings. While this is an exciting opportunity to expand services—and a welcomed option for many consumers—it requires expanding a fleet with vehicles specifically dedicated to hauling compost.
Unique Challenges for Refuse Trucks
But many of those conversations quickly turned to the importance of refuse truck suspensions and what benefits the right one can provide. These vehicles face unique challenges and severe wear and tear compared to many other vocational vehicles. The suspension needs to handle both on-and-off-road conditions as they navigate residential streets and the uneven terrain of waste collection sites (both entering with a full load and exiting empty). That, combined with an average of 400 stops per day for a typical vehicle, puts an incredible amount of torque and stress on the vehicle's suspension. Lastly, fleet owners want a suspension that is reliable, durable and doesn't require constant maintenance.
We took the opportunity to explain how our Air Link heavy duty suspensions are able to meet those challenges head on. By combining air spring and walking beam technology, Air Link is engineered to provide a smoother ride for the driver, deliver superior traction and stability, and be highly durable. This reduces wear and tear on the vehicle, minimizes maintenance costs and results in a lower overall cost of ownership.
The right refuse truck suspension can also increase driver efficiency. Many standard suspensions only provide a smooth ride when a truck is full. Once the load is dumped, drivers must exit the waste site slowly to avoid an uncomfortable ride and give the truck a beating. This delay reduces productivity and lowers profits. Air Link allows drivers to maintain speeds on uneven terrain and still have a smooth ride, even with an empty load—getting them back on their routes faster.
Ability to Create Multi-Purpose Vehicles
Some customers, particularly those in northern climates or sandy locations, are interested in equipping their vehicles with the wider 315/80R22.5 tires to distribute the weight over more area. Since air suspensions have different movement characteristics than steel spring suspensions, they have been unable to meet the SAE J683 clearance requirements when equipped with 315 tires and tire chains. Air Link Gen 3 meets the SAE requirements through revised geometry and relocated components. Those interested in this solution need to request the Air Link Gen 3 specifically when spec'ing a new truck.
While waste collection isn't something most people think about, we find it fascinating. We are constantly searching for solutions to address news trends, challenges, and opportunities as the industry evolves. If you're interested in discussing Link's refuse truck suspensions or learning more about Air Link, please reach out to me.
Blog Author
Chris English
Managing Director, Link Canada