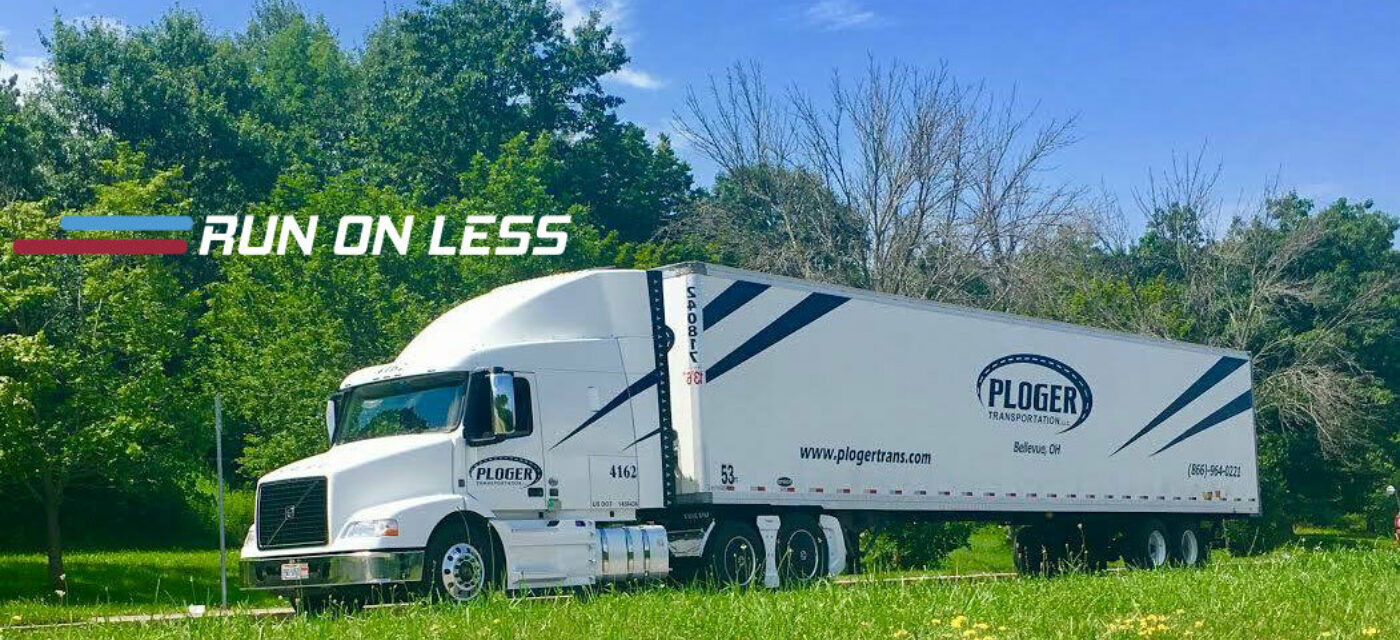 Run on Less Showcases Link's 6x2 Auxiliary Suspension
Have you heard of the Run on Less demonstration? It's one of the most exciting and important developments in the freight and transportation industry in recent memory. This cross-country roadshow was created to showcase the different technologies used to achieve the best fuel economy possible for Class 8 trucks. Developed by the North American Council for Freight Efficiency and the Carbon War Room, Run on Less is backed by the likes of Shell, PepsiCo and a host of other big names. One of the founders of the Carbon War Room, none other than Richard Branson, is one of Run on Less' biggest champions.
It starts in early September and the results will be announced at NACV on Sept 24. Seven U.S. fleets are participating, with Geotab devices installed in the trucks to measure key indicators including fuel usage, idle time, and cruise control usage. The results—including fuel economy, freight efficiency, and dollars and carbon saved—will be available on Runonless.com.
Supporting Fuel Efficiency with 6x2 Suspension
At Link, we're a proud sponsor of the event. While we support any opportunity to advance the trucking industry by improving fuel efficiency and reducing emissions, we'll be cheering hardest for Joel Morrow of Ploger Transportation as he participates in Run on Less. You may already be familiar with Morrow, who has developed a large following while tracking his fuel efficiency efforts on LinkedIn. He will be driving a Volvo 6x2 with adaptive loading capabilities. The pusher lift axle is a key component of the vehicle, a technology Link played a critical role in helping Volvo/Mack develop. Our engineers at Link worked closely with their engineering team over a two-year period to design a 20K non-steer pusher auxiliary axle suspension for its 6x2. It includes a 9" drop to alleviate issues with driveline clearance and features an R-series wheel end so all tires can be uniform. Link also took great care to design the pusher axle suspension so it can be installed within the five-minute installation window the assembly process allows.
Joel Morrow has regularly achieved 9 MPG with this system, and he is often topping 10 MPG as he prepares for the Run on Less competition. We've developed a thorough case study on Morrow's thoughts on the performance benefits of the 6x2 if you would like to learn more.
We hope you'll join us in following Run on Less, cheering on Joel and Volvo, and celebrating all the technology advancements in the trucking industry. Feel free to reach out to me if you'd like to know more about Link's role in developing the 6x2 pusher suspension configuration or how we can help you achieve greater performance with Link auxiliary suspensions.
Blog Author
Michael Hof
Retired Vice President of Business Development