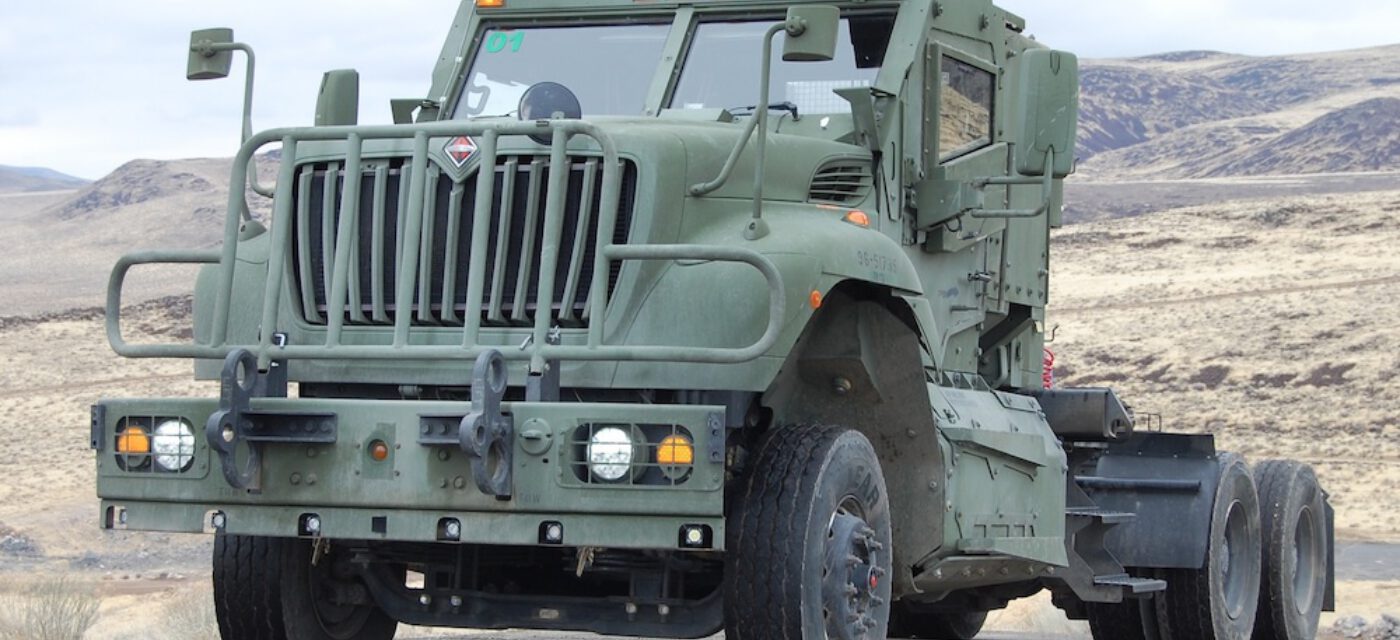 A Promising Future For Link Canada
Anyone who has installed a Link product can recognize the signature quality and reliability of our heavy duty and vocational suspensions. But you may be surprised to learn that Link's ancestry spans decades and borders. A few of our clients might even recognize the name Raydan as the predecessor to Link Suspensions of Canada (LSC).
Raydan Manufacturing was incorporated in 1992 and built a reputation through the development and popularity of Air Link and Easy Slider products, which would come to shape LSC. We continue to manufacture high-capacity Air Link and Twin Steer suspensions from our location in Nisku, Alberta.
Versatile Applications for Various Markets
Link Canada has developed and strengthened Link's relationship with military branches and defense contractors. Many of our heavy duty and vocational suspensions are a natural fit for military applications, where strength, mobility and reliability are primary concerns. Our suspensions are found on more than 970 aircraft re-fuelers in the United States Air Force and the US Navy Seabees run a fleet of heavy haul tractors that use a special, LSC-developed 84,000-pound capacity Air Link suspensions. Following a recent contract, we're currently developing a product configuration for complete tactical trailers that will be attached to 300 Canadian Army MSVS vehicles by 2018.
The need for reliable, versatile heavy duty and vocational suspension components in many areas of the working world makes our products extremely appealing to more markets than just the military, including the construction, fire, refuse, agriculture and bus markets. Every Link product manufactured at LSC is made to maximize reliability and minimize failure rate – a trait any industry can appreciate.
For example, if the air springs in a typical suspension system are punctured, the air loss can result in significant damage to the vehicle's drive train and possibly even immobilize the vehicle entirely. We were determined to overcome this obstacle. The springs in Air Link suspensions contain a special rubber block that supports the vehicle in case of a puncture, resulting in a very marginal drop of less than two inches and avoiding critical damage and immobilization.
A Promising Future
Since transitioning into LSC, we've excelled in our role as the premier, low-volume specialty manufacturer of heavy duty and vocational suspensions. One of the most exciting aspects of our future is knowing that there are many niche markets that remain unserved. Virtually any application that requires a robust suspension with high roll stability is a potential fit for our solutions. There are many specialty markets that suffer from a lack of size or leverage and fail to catch the attention of large suspension manufacturers, and LSC is the manufacturer to provide service to them.
Even with a pedigree of distinction in manufacturing and supply, the standards that really set LSC apart are our customer and service orientation. We're nimble enough to work directly with a customer to design a product to fit their needs and we have the manufacturing horsepower to build the finished product.
If you have a need for a specialty heavy duty or vocation suspension, please feel free to get in touch with me to find out more about how we can fulfill your needs.
Blog Author
Chris English
Managing Director, Link Canada