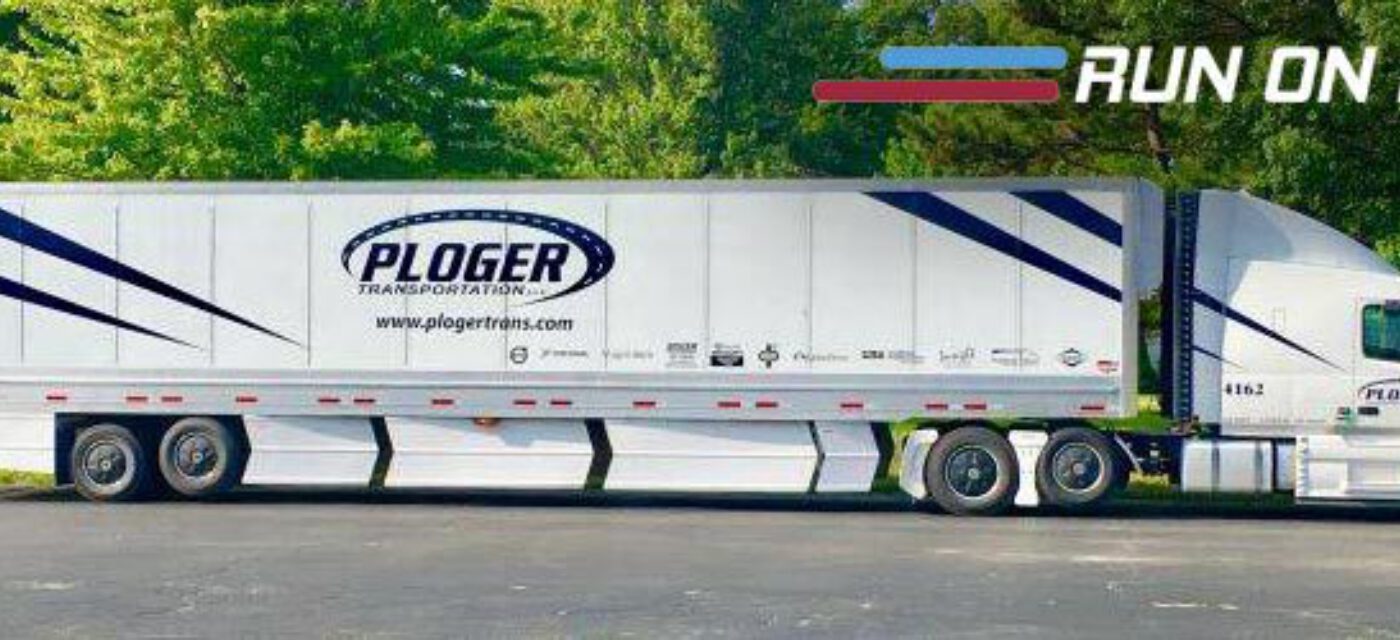 Run on Less Drivers Exceed Fuel Efficiency Standards
As the Run on Less demonstration enters its final days of tracking seven fleet drivers fuel efficiency, many are waiting for the final results to be unveiled at the NACV show on Sept. 24.
Despite reports of challenges the drivers have faced such as road congestion from the eclipse and evacuees from hurricane Irma, Joel Morrow of Ploger Transportation is still reporting fuel efficiency above 9 MPG. He is driving the Volvo®/Mack® configuration, a 6x2 rig which Link engineers collaborated with Volvo to design a 20K non-steer auxiliary axle suspension. With a 9" drop to alleviate issues with driveline clearance, the configuration achieves greater fuel economy, improved traction and extended tire life.
Challenges From Hurricane Irma
Morrow recently posted to Ploger Transportation's Facebook page about the challenges he is facing on the road over the past few days. Morrow wrote: "Because of the recent hurricanes, my typical dispatch duty cycle has been drastically altered. Normally, I run multiple stop loads with gross combination vehicle weights in the 50K range with lots of stop and go urban driving. Currently, I find myself running more typical general freight duty cycles, dock-to-dock with gross combination vehicle weights that average in the mid 60K range."
Joel Morrow's Report on Conditions
"Ploger Transportation recently had the opportunity to help hurricane victims in Houston, Texas, by providing transportation of donated items. This relief load weighed in at 77K GCVW and the load back to Ohio tipped the scales at 79K GCVW. Despite the challenges of wind, rain, traffic and a changing duty cycle, I have managed to keep my fuel economy well north of the 9 MPG goal the folks at NACFE originally envisioned. I have to say I'm really looking forward to a more typical duty cycle moving forward… weather permitting."
To learn more about the rig Joel Morrow is driving in the Run on Less demonstration, click here.
The results of the Run on Less demonstration will be announced this Sunday at the NACV in Atlanta. Link Manufacturing will be featuring its latest technologies in fuel efficiency at NACV as well in booth #1432. Visit us at the show or contact me to learn more.
Blog Author
Michael Hof
Retired Vice President of Business Development