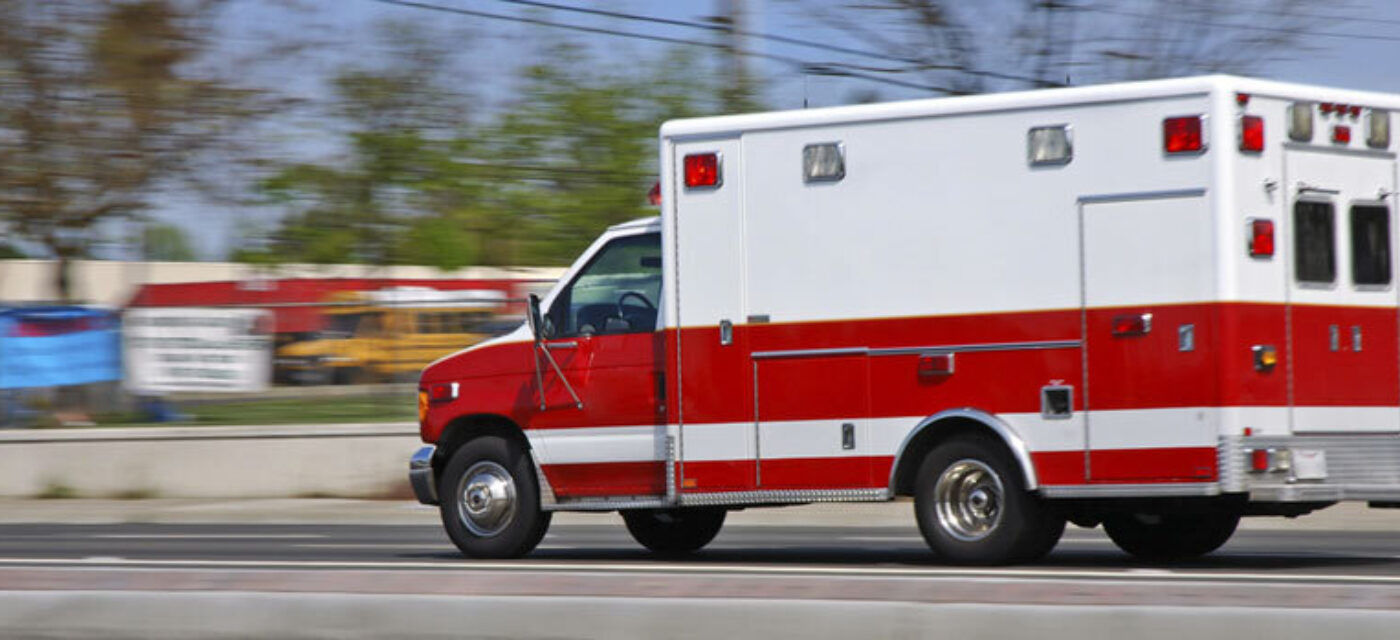 UltraRide Ambulance Suspension
Imagine for a moment the stress ambulance suspensions are under during an emergency response. The patient is likely in pain and the EMTs are trying to administer care while the vehicle is traveling at high speeds and maneuvering to avoid cars and other obstacles. This sometimes requires moving onto the shoulder where the road isn't level or is filled with debris and potholes, leading to a rough ride for the occupants. Maintaining a safe, stable and smooth ride requires an ambulance suspension and shock system that is up to the task of these extreme conditions.
Providing a Stable Ride for More Than a Decade
For the past decade Link's UltraRide air suspension system has been the leading air suspension system for Type 1 emergency vehicles. Not only does UltraRide provide a smooth ride for ambulance occupants, it allows the vehicle to kneel so EMS personnel can load and offload patients, while quickly returning to ride height once the doors close. And unlike other systems that often use the shock absorber that came with the vehicle, all UltraRide suspension come with shock absorber we've designed especially for Type 1 vehicles.
But if you know anything about Link, you know we're never satisfied. That's why we developed our UltraRide with a KONI tuned shock absorbers for greater stability and control.
Feedback and Impressions on UltraRide
I was recently in Daytona for the Fire-Rescue East show with our friends at Emergency Tactical Rescue (ETR), who helped us unveil the UltraRide suspension. ETR had put the suspension to the test over a number of weeks, and they were very impressed. During the show we met with a number of city, county and municipality employees and the feedback was phenomenal. They understood and appreciated the benefits of our suspension, which includes:
Greater stability and better vehicle traction – drivers won't feel the sway of a big bulky box on the back as they maneuver through traffic.
A premium air control kit with auto leveling, which provides greater comfort for passengers by immediately rebalancing the body of the vehicle if it becomes unbalanced (such as when riding on an uneven shoulder).
Exclusive onboard diagnostics with a USB hookup to diagnose issues, change ride patterns or just see how the system is functioning. This is crucial for many counties and municipalities who often times have to do their own maintenance due to budget constraints.
Putting UltraRide to the Test
Like all of our products, Link didn't take any shortcuts with our ambulance suspension system. We're the only manufacturer with an in-house testing lab, so we put every product through a battery of tests, so we're confident out products will outperform expectations. Keep in mind, most ambulance suspensions need to be replaced every 7-10 years at the least. If you're in the market for a ambulance suspension, we hope you'll put our suspension with KONI shocks to the test.
Blog Author
Jimmy Winslett
Field Sales Manager & Strategic Accounts