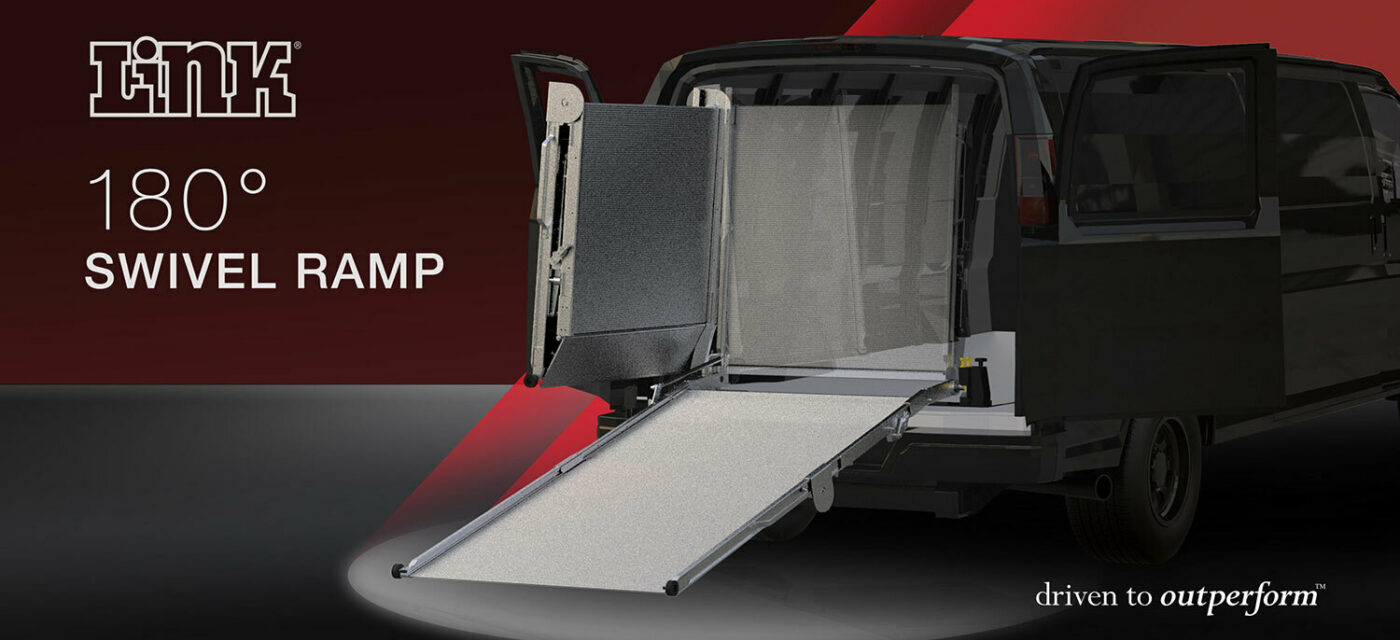 Versatility Of The Link Swivel Ramp
As my colleague Tom Perez discussed in the most recent blog, Link Manufacturing had an exceptional presence at this year's record-setting NTEA Work Truck Show. In addition to featuring the new line of Link Auxiliary Suspensions with Swift Mount brackets, we also demonstrated the durability, versatility and convenience of the Link Swivel Ramp.
Link Swivel Ramp Draws International Attention
The show highlighted the international attention the Link Swivel Ramp is receiving, with companies from Mexico and South America showing strong interest. There is a universal desire for the ease-of-use the ramp offers. With its 180° rotation allowing the ramp to be stored behind the rear door or behind the wheel well for easier loading and unloading, such convenience is sought after across industries and continents.
We spoke to a diverse group of companies at the Work Truck Show. From bakeries to landscapers, to a wardrobe company that does movie sets, businesses across numerous industries are interested in taking advantage of the Link Swivel Ramp's convenience.
Versatility is King
Work Truck Show attendees discussed the greater flexibility they are looking for that the Link Swivel Ramp provides; using one vehicle for multiple purposes. For example, with a fixed ramp you cannot pull up to a loading dock and unload a pallet from the back of a van or truck, because the ramp will always be in the way. The Swivel Ramp can be stored behind the wheel well if you know the ramp won't be needed, or it can be rotated outside of the vehicle for unobstructed access at the point of delivery.
Attendees also appreciated the new, heavier duty spring that makes lifting it easier. And with reduced SKUs but increased capacities, the ordering process is a breeze. Overall, the NTEA Work Truck Show was a great opportunity for us to connect with prospective and current customers to discuss the conveniences and features of the Link Swivel Ramp.
Up next I will be at the NAFA 2018 Institute & Expo in booth 917, drop by to see the Swivel Ramp for yourself and determine how it can improve your deliveries.
Blog Author
Lynn Blake
National Account Manager - Ramps