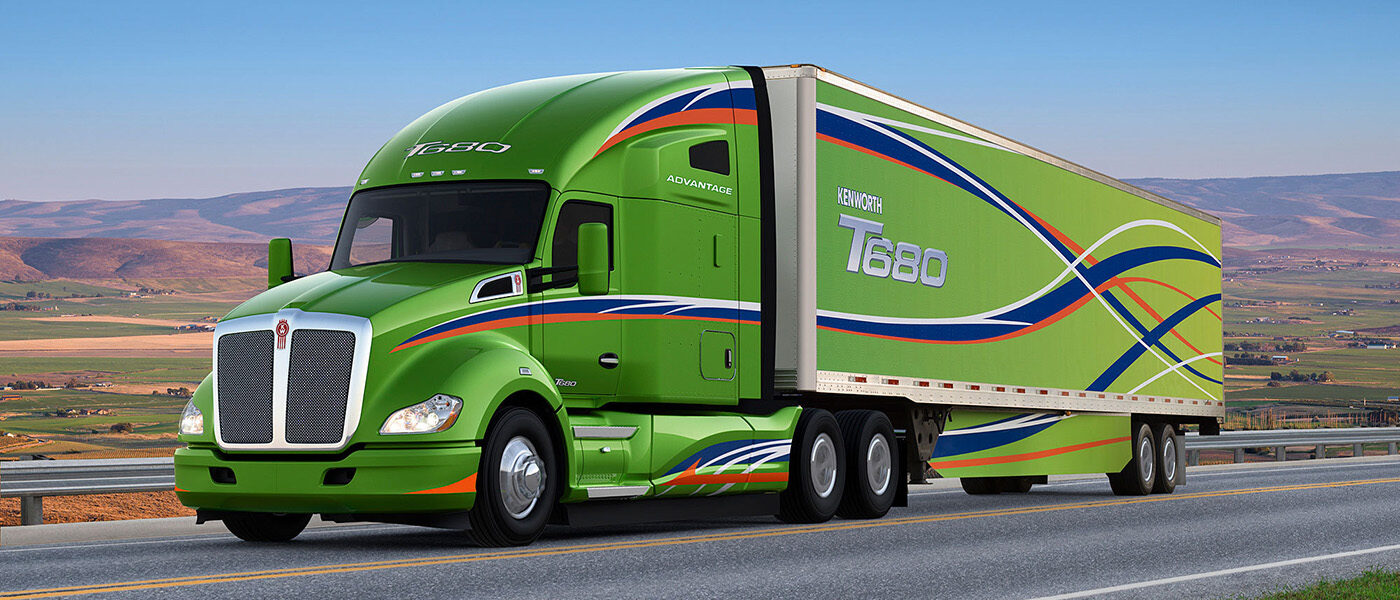 The Opportunity
PACCAR was developing a new line of technology-driven aerodynamic trucks and a premium cab suspension would be a standard component. PACCAR is a global technology leader in the design, manufacture and customer support of premium 
light-duty, medium-duty and heavy-duty trucks. As the 2nd largest Class 8 Truck Manufacturer in the US, PACCAR also provides aftermarket parts and services that support its principal business.
Why Link
Link and PACCAR have partnered on the development of cab suspensions for over 25 years. This partnership continued when Link was chosen as the cab/sleeper suspension solution provider for this new sleeper cab program.
This program was launched for four different models of PACCAR trucks. The Link team was challenged to provide a sleeper suspension solution that would straddle the fuel tank brackets while also supporting several different sleeper length options.

The Results
In order to meet PACCAR's aggressive cost saving targets and sleeper-mount requirements – including sleeper crash retention, 1 million mile+ durability targets, optimizing the design by working with the cab structural engineers and resulting best in class NVH, Link provided full FEA (including fatigue prediction) support along with extensive product validation testing in our Applied Technology Center.
Link developed a suspension that utilized a ductile iron casting for the driver's side control rod mount and a lightweight fabrication for the passenger's side. This solution reduced the overall vehicle weight by 2.5 lbs., while not compromising strength.
In addition, the Link sleeper cab suspension solution eliminated two part numbers from the internal parts system while also addressing several production concerns relating to assembly of mount fasteners. The final solution was a more installation friendly system for PACCAR – eliminating overall cost while providing a lighter, more robust application – and a safer, more comfortable experience for the driver.

Link products are available and can be ordered through Link's nationwide network of dealers. For more information on Link products or to find a dealer, please call (800) 222-6283 or visit https://www.linkmfg.com/dealers.
Our sales team is available to provide support! If you have any questions, contact Link at 800-222-6283. We will be glad to direct you to the member of our sales team that can best answer your question.
Learn More
Since 1980, Link has been committed to engineering heavy-duty trucking solutions that raise the bar for performance, installation efficiency and overall driver well being. This devotion started with one truck driver searching for a better ride. The result of his efforts was Cabmate®, a revolutionary cab air suspension system. Today, Cabmate® is the standard in cab suspensions, and Link supplies more OEM cab suspensions than anyone else in the world.
Learn More