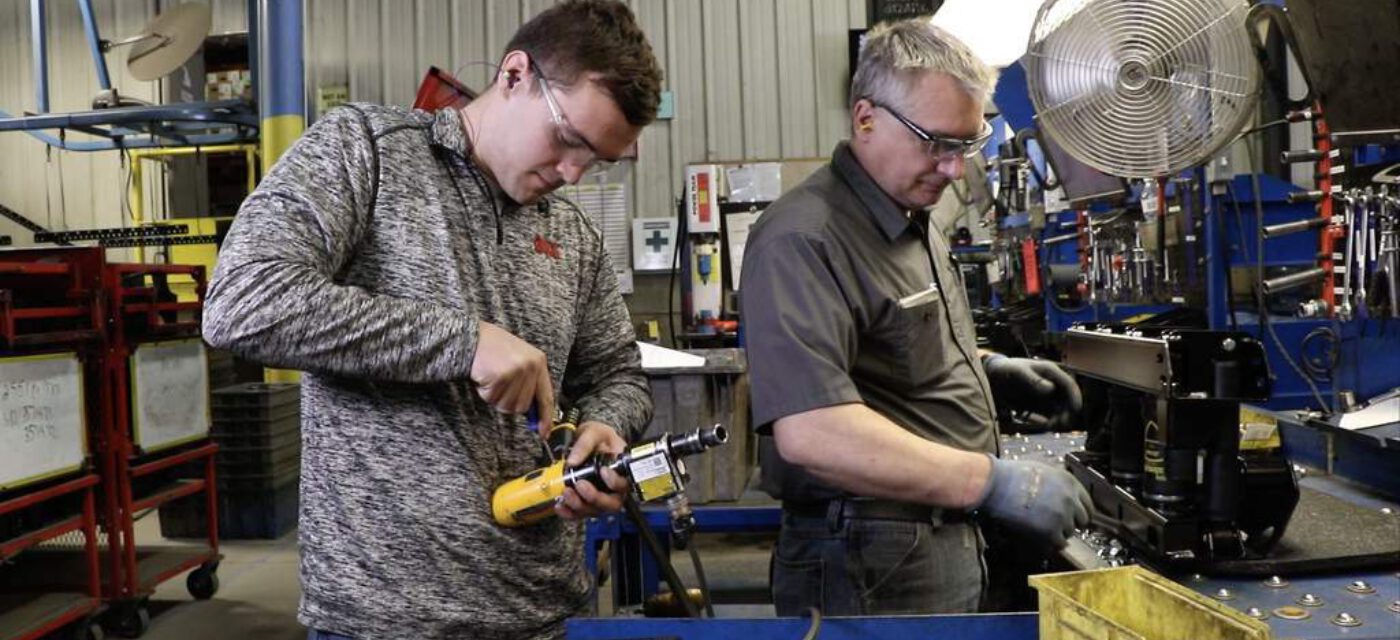 Evolution of Internship Program at Link Manufacturing
It's the time of year when many college students begin wrapping up their summer internships and turn their attention to the start of the fall semester. With seven interns currently on staff across a variety of departments, I can't help but feel proud of how the internship program at Link has evolved and grown over the years to offer a tremendous benefit to both students and our organization.
When our internship program started many years ago, it was primarily a way to fill staffing gaps. While those students gained some real-life work experience, we wanted to adapt the program so it would provide a practical, real-world experience that connects what our interns are learning in school back to what they are doing in the workforce.
Connecting the Classroom with the Boardroom
The first thing we did was expand the number of interns. We now have six to eight interns on staff in various departments throughout the year, including Product Engineering, Manufacturing Engineering, Quality Engineering, Maintenance, Accounting, Human Resources, Sales & Marketing, and IT. We also created a year-round internship program at Link and work to create a flexible schedule that fits with our interns' class loads. In fact, in many cases we've developed programs for students that run from an intern's sophomore through senior years, giving them exposure to a variety of jobs that may fit within their chosen career path.
We also wanted our interns to feel like true members of our team, so we decided to treat all of our interns like full-time employees. They go through the same comprehensive onboarding and training programs that all our employees do. In addition, we assign a mentor to each intern, which not only ensures a more satisfying experience and stronger connection for the intern, it provides leadership opportunities for our current employees.
Finally, one of the most important aspects of our internship program is the presentation we ask each intern to give. Because strategic thought and communication is so important to any leadership role, at the end of any internship we ask each intern to deliver a presentation to our senior leadership team on what major projects they worked on, what they learned, and what advice or recommendations they have for us. This is an incredibly valuable opportunity – not just for the interns to get accustomed to presenting to executives, but for our organization to uncover fresh perspectives and new ideas on ways to improve.
How to Apply for the Internship Program at Link
We strive to give our interns the opportunity to learn valuable skills that translate into future job opportunities. Ultimately, we hope to provide them with full time employment when they graduate, whenever possible. Our current Production Manager, Director of Engineering, and Manufacturing Engineer are former interns, just to name a few.
We have relationships with Dordt University, South Dakota State University, Iowa State University, the University of Iowa, Northwest Iowa Community College and Northwestern College. We work closely with those schools to keep their job portals updated with our current internship opportunities. We also take applications throughout the year and reach out to applicants to learn what they're looking for, what their schedules are, and where they might be a good fit at Link.
If you or someone you know is interested in the internship program at Link, you should know we look for people who fit Link's value and culture, who show a willingness to learn and have a natural curiosity. Since we're a mechanically-minded company, those who aren't afraid to get dirty or hold a wrench will have a lot of fun. If this sounds like a good fit for you, I hope you'll consider being a part of our internship program.
Blog Author
Don Van Den Top
Director of Human Resources