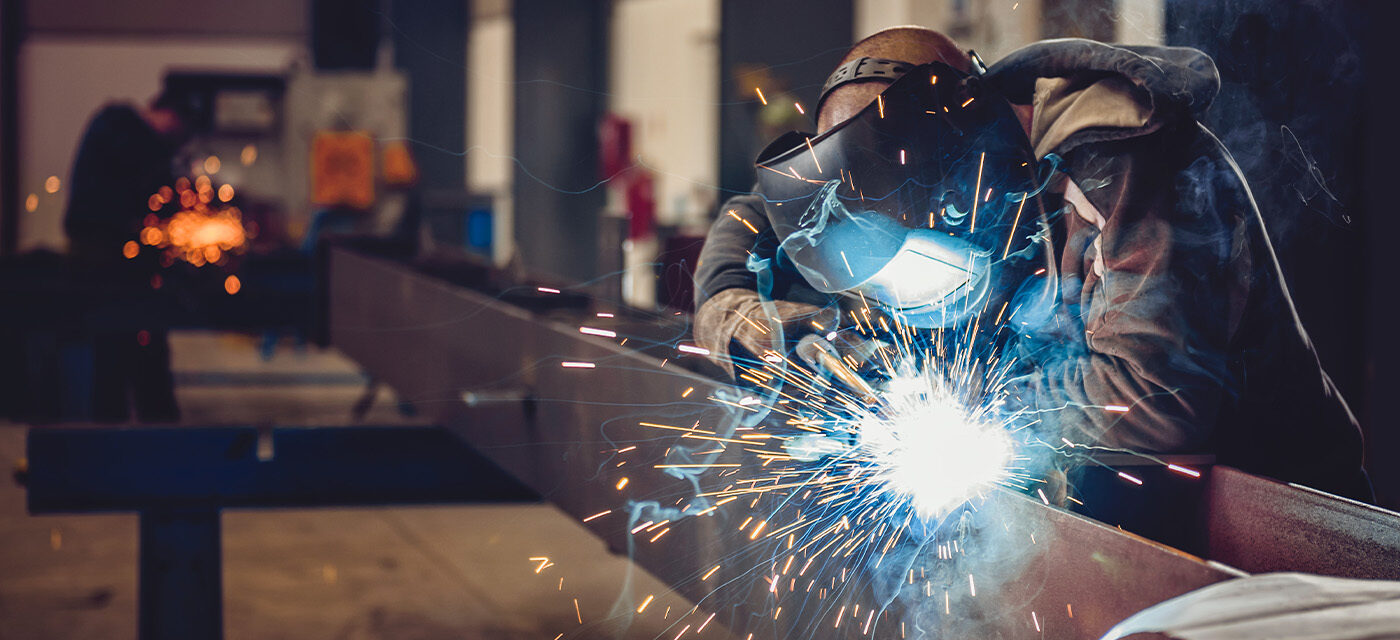 5 Reasons to Consider Contract Manufacturing Services
For many companies, contract manufacturing can provide a practical and cost-effective solution. Outsourcing your processes offers multiple advantages that might otherwise be unavailable or inaccessible in-house. Obtaining an outsourced team with years of accumulated experience offers your business flexibility and technical knowledge that you would otherwise need to absorb as an expense. Now you might be asking, what are the benefits of Contract Manufacturing with Link Canada?

1. Resolve Labor Issues
Many manufacturing entities are having difficulty finding and keeping highly skilled and productive workers. Outsourcing your manufacturing labor with Link gives you access to certified welders, well-trained fabricators, painters, engineers, and skilled labor with relevant industry experience.
A technologically advanced contract manufacturer like Link Canada helps fill in gaps within your team's experience and knowledge. Link invests in having a responsive and knowledgeable team with the most advanced manufacturing technology. We have an unwavering focus on customer service in everything we do, from product planning and development to order fulfillment. When a customer calls Link, they reach a real person; no answering machines or automated processes stand between the customer and their solution.

2. Increase Design and Manufacturing Capabilities
Contract Manufacturing allows you to extend your design, engineering, and manufacturing capabilities to improve your products, increase business performance, and create higher profitability. When you choose Link, you receive high-level customer care, personalized attention, and a range of manufacturing options. Our custom capabilities include metal fabrication, welding, machining, painting, assembly, packaging, and testing services, which come with competitive pricing and on-time delivery to meet or exceed your expectations.
Since 1980, Link Manufacturing has focused on tailoring solutions to meet the rigorous demands of today's various markets. Over the years, we've worked with clients across the commercial vehicle industry, providing products for diverse applications that require quick turnaround times, tight tolerances, and high repeatability. We invest in manufacturing technologies that bring value by reducing cost, improve quality, and sustain growth for the long-term. Rest assured, our systematic approach to product changes helps us to properly manage our processes, minimize waste, and achieve the highest level of quality for our customers.

3. Reduce Scalability and Inventory Costs
If growth is on your company's horizon, contract manufacturing can accommodate your short- and long-term objectives. You won't have to worry about expanding a facility or hiring more workers, because Link will expand your available resources.
Carrying an assortment of materials can also become expensive. These items consume valuable space and require labor for handling. Link can remove these burdens from your shoulders while streamlining your company's supply chain management steps. Link has long-term agreements with various suppliers on purchased components in order to protect our customers during this volatile supply chain environment. Because of this, we have been able to provide and maintain exceptional on time delivery and quicker lead times throughout these turbulent times.

4. Improve Lead Times
Customer satisfaction begins with our lead times. Everyone, no matter the customer or industry, wants to receive their purchases as soon as possible from the time of ordering. The faster one receives their product, the sooner our customers can deliver to their customers. Ever since COVID hit in 2020, receiving parts has been more difficult than ever, leading to a lot of dissatisfied customers.
In this day and age, short lead times promise dollars on the other end. This is why Link leads with humility putting customers first. We hold ourselves to short lead times on all standard orders. Special orders will take a bit longer, but we strive to adjust and react accordingly to meet your delivery and production needs. Link built a reputation on maintaining continuous on-time delivery, which is why Link is sought-after as an industry supplier.

5. Improve Product Quality
Utilizing the skilled labor and state-of-the-art equipment provided by a contract manufacturer increases the quality, performance, and durability of your company's finished products. Those who partner with us will gain a competitive edge, contributing to your company's current and future successes.
Our registration under ITAF 16949, ISO 9001 and ISO 14001 displays our long history of certified quality systems, which is a testament to the long-standing culture at Link. We are committed to quality and continuous improvement. Product quality is deeply embedded in Link culture. A high-quality standard is expected and non-negotiable, so we commit to investing in quality and efficiency.
Link Canada - Contract Manufacturing
Link Canada is a full-service, one-stop-shop metal manufacturing company that can add substantial value to your business. As a Canadian based organization, we understand the unique challenges businesses in Canada face every day — and what it takes to overcome them.
Link Canada understands that it is our job to ensure that our customers receive the best of our best in every aspect of our business. Link can be counted on to provide industry best experiences that never compromise the integrity of your products, people or reputation. We pride ourselves on going the extra mile to meet our customers' expectations and guarantee their satisfaction. Contact us to learn more about our manufacturing capabilities and how they can help your company reach your business goals.
Blog Author
Chris English
Managing Director, Link Canada