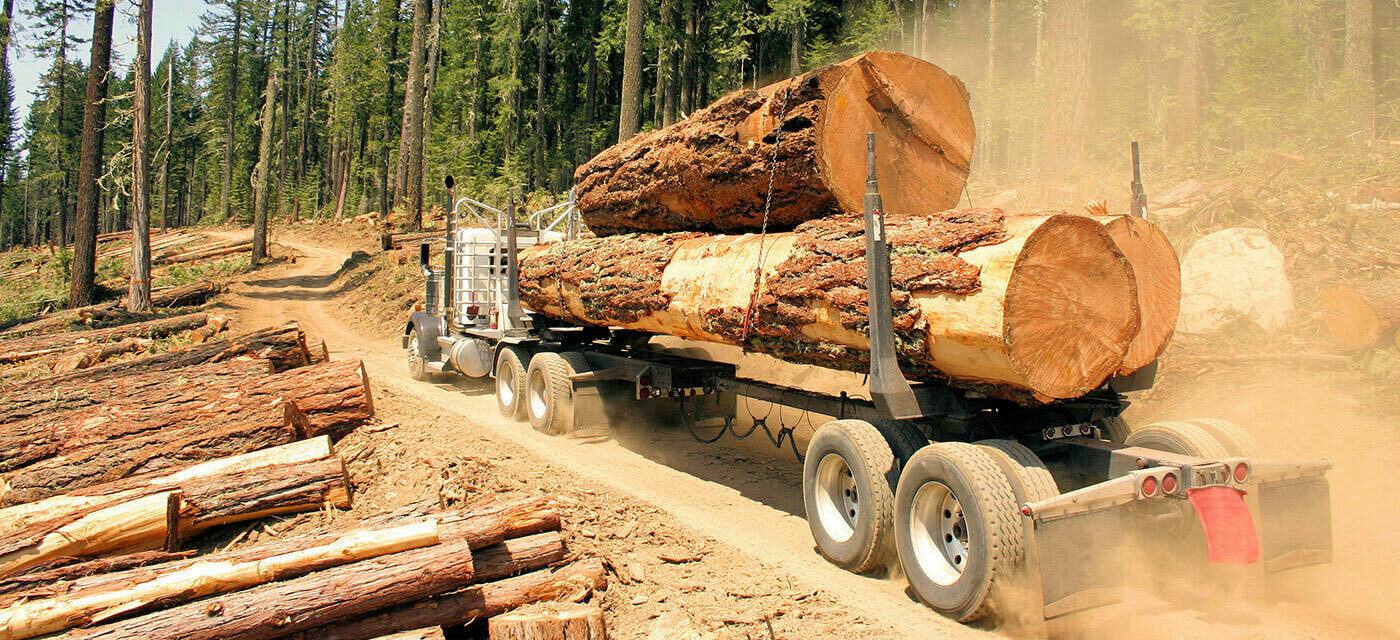 85K Air Link® Suspension For Off-Highway Vehicles
In the world of truck suspensions, there are heavy-duty suspensions and then there are HEAVY-DUTY suspensions. Tipping the scales at a 85K capacity with +/- 4 inches of articulation, our 100% off-highway rated Air Link chassis suspension is in a class by itself. It's only fitting that I'm writing about Air Link as we head into Labor Day, as it's engineered for workers and vehicles operating in some of the toughest industries such as logging, mining, heavy haul, tankers, end dump trailers and defense. It was designed to provide workers with a more comfortable ride while increasing their productivity by allowing them to maintain their speeds on off-highway terrain with a full or empty load.

High Capacity and Articulation Sets Air Link® Apart
Our Air Link chassis suspension is unlike anything else on the market and is another example of Link's ability to collaboratively engineer solutions to overcome unique challenges. During its design phase we put it though a torture test in our Advanced Technology Center. Using a six-axis testing system, we really hit it hard testing vertical loads, lateral loads, longitudinal loads, as well as drive and braking torques. We also tested it up to twice its rating and Air Link passed with flying colors.
Enhance Driver Comfort and Productivity
Unlike a mechanical suspension, the Air Link provides a smooth ride whether the vehicle is fully loaded or empty. This is crucial when traveling over off-highway conditions. For example, a logging truck equipped with a mechanical suspension will handle fine when running down a logging or mining road – provided the load is full. On the return trip the driver will need to reduce his or her speed significantly to avoid the beating a mechanical suspension provides. With Air Link, that same driver can increase their speed on the return trip, which gives them the potential to haul one or two extra loads a day. Another critical aspect of the Air Link suspension is it includes an internal jounce stopper within each air bag which can support the vehicle should air loss occur or if the air bag gets punctured.
Other features of the Air Link that make it ideal for off-highway vehicles and applications include:
Its shock absorbers dampen the suspension over uneven terrain to enhance driver comfort.
The height control valves maintain design ride height regardless of loading.
Dual height control valves are used to control the loading of each side of the suspension separately to prevent lean from uneven load distribution.
The captive cylindrical tube between the walking beams increases roll stability.
Heavy duty corrosion-resistant bushings offer reduced maintenance and increased durability.
We're extremely proud of our Air Link suspension and the positive feedback it's getting in the field. We are also excited about its future. We still have some capacity left in its design and we plan on doing more projects in the future.
If you need a heavy-duty air suspension, be sure to spec the Air Link on your next vehicle purchase. It is also possible to install the Air Link on an existing vehicle, although we recommend contacting our Nisku office 888.472.9326 ext222 or lsc@linkmfg.com to have them give you detailed instructions.
Blog Author
Bill Ott
Retired Vice President of Engineering