Link Mfg honored with the 2019 SPM Achiever level by PACCAR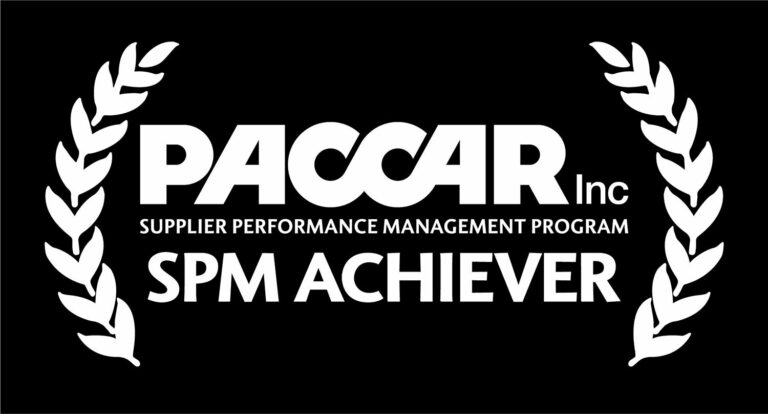 BELLEVUE, Washington, USA (March 12, 2020) – PACCAR utilizes its comprehensive Supplier Performance Management program (SPM) to evaluate supplier performance in the areas of product development, operations and aftermarket support, and alignment with PACCAR's key business objectives. The SPM program drives collaboration and continuous improvement between PACCAR and its suppliers which leads to performance enhancements and product innovations.

Link Manufacturing, Ltd. announced it has been recognized as an Achiever in the 2019 Supplier Performance Management (SPM) program by PACCAR. Since 2014 PACCAR has recognized its top performing suppliers through the Supplier Performance Management (SPM) program. This year Link has been recognized by PACCAR for earning high scores in several performance areas and reaching the 2019 SPM Achiever level. This marks the forth consecutive year Link has been recognized by the SPM program, a demonstration of the company's commitment to providing superior service and support to PACCAR.
"PACCAR is pleased with the level of engagement from our suppliers, and we congratulate all companies that earned an award this year." said Ron Augustyn, PACCAR Vice President of Global Purchasing. "We appreciate the value our suppliers create for customers, dealers and PACCAR under this program." "PACCAR works closely with suppliers to produce the highest quality products in the industry. We appreciate the SPM Achiever suppliers for attaining that performance level in 2019" said Darrin Siver, PACCAR Senior Vice President.
PACCAR Inc. is a global technology leader in the design, manufacture and customer support of highquality light-, medium- and heavy-duty trucks under the Kenworth, Peterbilt and DAF nameplates. PACCAR also designs and manufactures advanced powertrains, provides financial services and information technology, and distributes truck parts related to its principal business.
"We're extremely proud of Link's long lasting and successful partnership with PACCAR and look forward to helping them achieve their business goals now and in the future." said Jim Huls, president of Link Manufacturing.
About Link Mfg., Ltd.
Link develops and manufactures a variety of suspension systems specially engineered to address the unique needs of commercial vehicles and equipment. Link is driven to outperform as the worldwide leader in heavy-duty truck cab air suspensions marketed under the brand name Cabmate. U.S.-based Link Manufacturing is an IATF 16949 and ISO 14001: 2015 (EMS) certified company whose primary products include cab, chassis and auxiliary suspensions. Canadian-based Link Suspensions of Canada is an ISO 9001 certified company whose primary products include heavy vocational and off-highway chassis suspensions. Link also makes specialty products such as tire pressure equalization systems, ramps and other products designed to enhance the productivity of commercial vehicles.
Link and Cabmate are registered trademarks of Link Mfg., Ltd.