Link's award-winning ROI Cabmate Smart Cab Suspension will improve ride quality, stability and comfort for Lonestar's EV terminal tractors in severe-duty environments.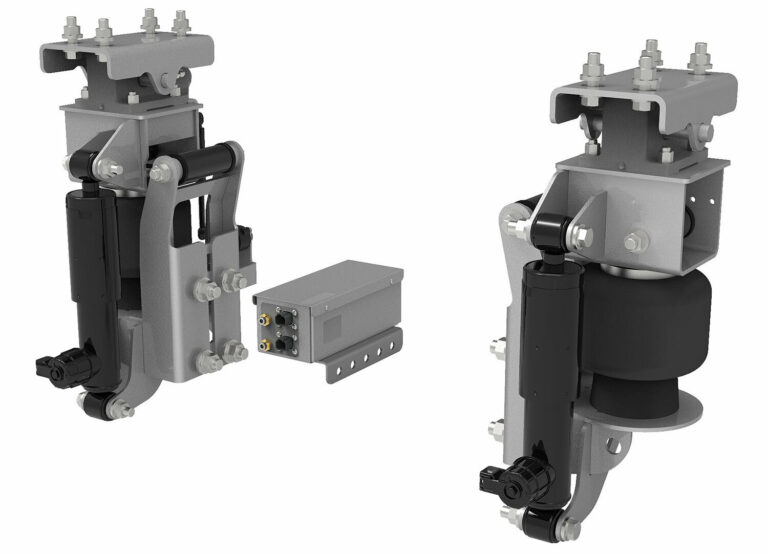 SIOUX CENTER, Iowa, USA (Dec. 16, 2020) — Link Mfg., Ltd., the leader in specialty engineered suspensions, announced that it has collaborated with Lonestar Specialty Vehicles to outfit Lonestar SV's electric terminal tractors with new, purpose-designed ROI Cabmate Smart Cab Suspensions.

First introduced in 2019, Link's Road Optimized Innovation (ROI) technology enables a vehicle's cab suspension to respond to external conditions in real time by continuously adjusting the stiffness of shock absorbers to optimize ride stability and comfort. The ROI Cabmate Smart Cab Suspension also features electronic height control that minimizes air consumption compared to traditional height control valves, because it does not fill or exhaust air in response to dynamic suspension motion.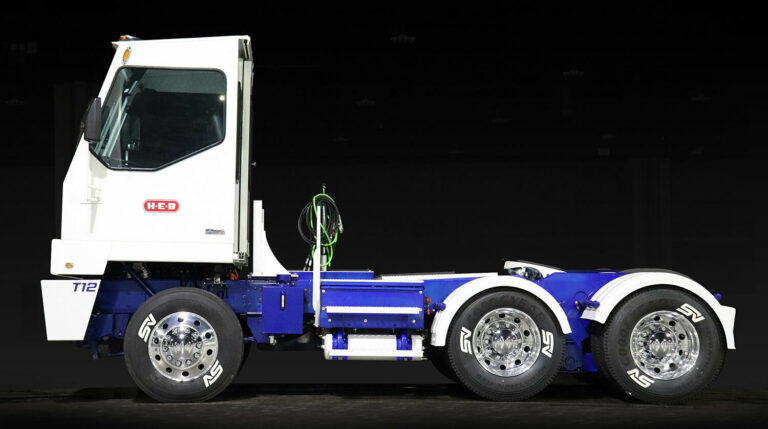 "Terminal tractors are subjected to some of the harshest applications in the commercial vehicle space and operate on a wide variety of surfaces," said Blake Yazel, general manager of Lonestar Specialty Vehicles. "Equipped with Link's ROI Cabmate suspension, our electric terminal tractors are able to provide optimal ride stability and comfort, even when operating in the toughest applications. The engineering and quality construction of the ROI Cabmate compliments our advanced EV technology very well and we couldn't be happier with its performance on our product."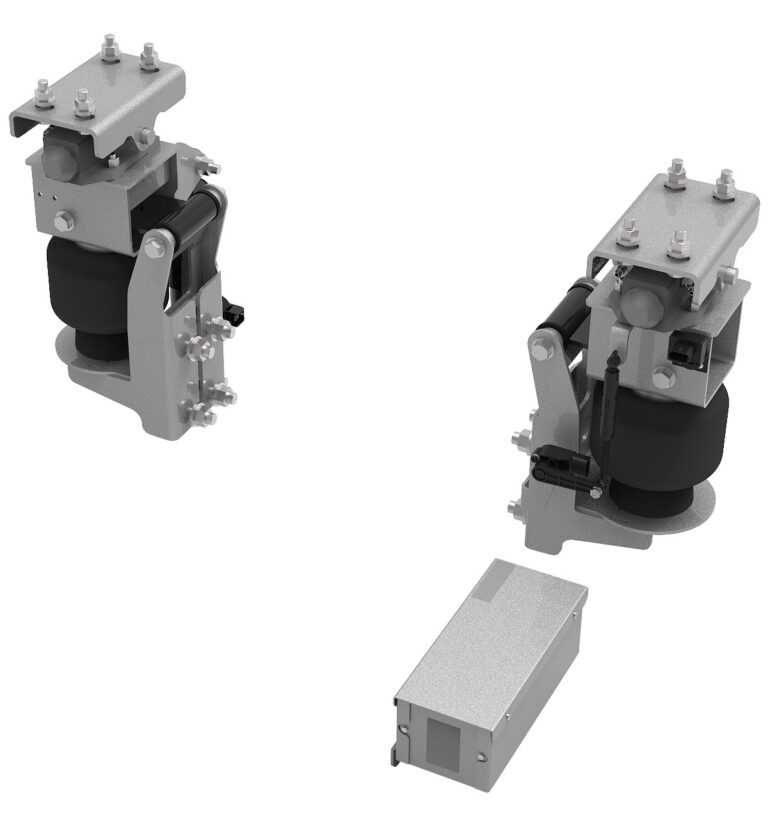 Not only do terminal tractors have to deal with a broad array of terrains, but vehicles and drivers alike must cope with multiple drop and hook cycles per day. The concussive forces associated with repetitive coupling and decoupling of trailers alone can take their toll on man and machine.
Operators of terminal tractors may be exposed to dynamic forces that, according to ISO 2631-1:1997 standards, can cause internal injury over time. The ROI Cabmate can reduce the potential for injury and thus help reduce health risks while increasing worker satisfaction and productivity.
The ROI Cabmate suspensions on Lonestar SV's electric terminal tractors employ multiple sensors that never stop monitoring or responding to the vehicle's environmental circumstances. An accelerometer monitors the motion of the cab, while a position sensor measures the position and velocity of the cab relative to its frame.
"A terminal tractor using Link's ROI Cabmate will operate in a constant state of dynamic damping, producing an optimal ride, improving operator alertness and reducing fatigue," said Eli DeGroff, product manager, Road Optimized Innovations for Link Mfg. "Regardless of what a vehicle encounters in its working environment, the ROI Cabmate instantly responds with the ideal suspension stiffness to control and minimize cab motion and vibration."
Driver retention continues to be a major factor for today's fleets. The ROI Cabmate Smart Cab Suspension improves the driving experience by increasing driver satisfaction, maximizing driver comfort and minimizing driver fatigue.
The ROI Cabmate may also promote greater driver and vehicle productivity in the terminal. Trailer loads and surface conditions both affect vehicle-handling characteristics and can significantly slow vehicle movement in some cases. With ROI Cabmate, the cab, the driver and the entire driver-to-vehicle interface remains more stable. The driver retains greater control and has greater confidence going about their daily routine.
"No other industry supplier has done more to promote ride quality, stability and comfort for drivers, and nobody else has anything like Link's ROI technology," said DeGroff. "Our work with Lonestar and others is helping to set the table for a variety of new on- and off-highway applications."
Link's award-winning ROI Cabmate is also available in the form of an aftermarket kit. The aftermarket kits are now available and can be ordered through local OEM dealers. For more information on ROI Cabmate aftermarket kits, please call (800) 222-6283 or visit: www.ROICabmate.com.
About Lonestar Specialty Vehicles
Lonestar Specialty Vehicles, headquartered in Texarkana, Texas, is a leading supplier of fully electric and diesel powered remanufactured commercial vehicles. Remanufacturing extends the useful life of existing investments and provides a significant reduction in a company's carbon footprint. Lonestar SV is a forerunner in innovative remanufactured commercial vehicle solutions that offer exceptional performance, price, efficiency and reliability. With more than 2,500 assembled Class 8 trucks and tractors commercially deployed, Lonestar SV delivers proven vehicle solutions for every application. www.lonestarsv.com
About Link Mfg., Ltd.
Link develops and manufactures a variety of suspension systems specially engineered to address the unique needs of commercial vehicles and equipment. Link is driven to outperform as the worldwide leader in heavy-duty truck cab air suspensions marketed under the brand name Cabmate. U.S.-based Link Manufacturing is an IATF 16949 and ISO 14001: 2015 (EMS) certified company whose primary products include cab, chassis and auxiliary suspensions. Canadian-based Link Suspensions of Canada is an ISO 9001 certified company whose primary products include heavy vocational and off-highway chassis suspensions. Link also makes specialty products such as tire pressure equalization systems, ramps and other products designed to enhance the productivity of commercial vehicles.
Link and Cabmate are registered trademarks of Link Mfg., Ltd.
Road Optimized Innovation and ROI are trademarks of Link Mfg., Ltd.
Names of original equipment manufacturers may be trademarks of their respective organizations. References to makes, models and product designations are for reference purposes only. Neither Link Mfg., nor its products are sponsored or endorsed by the referenced original equipment manufacturers, and there is nothing else in the use of these designations that should lead a reader to believe that there is an association between Link Mfg. and these organizations.