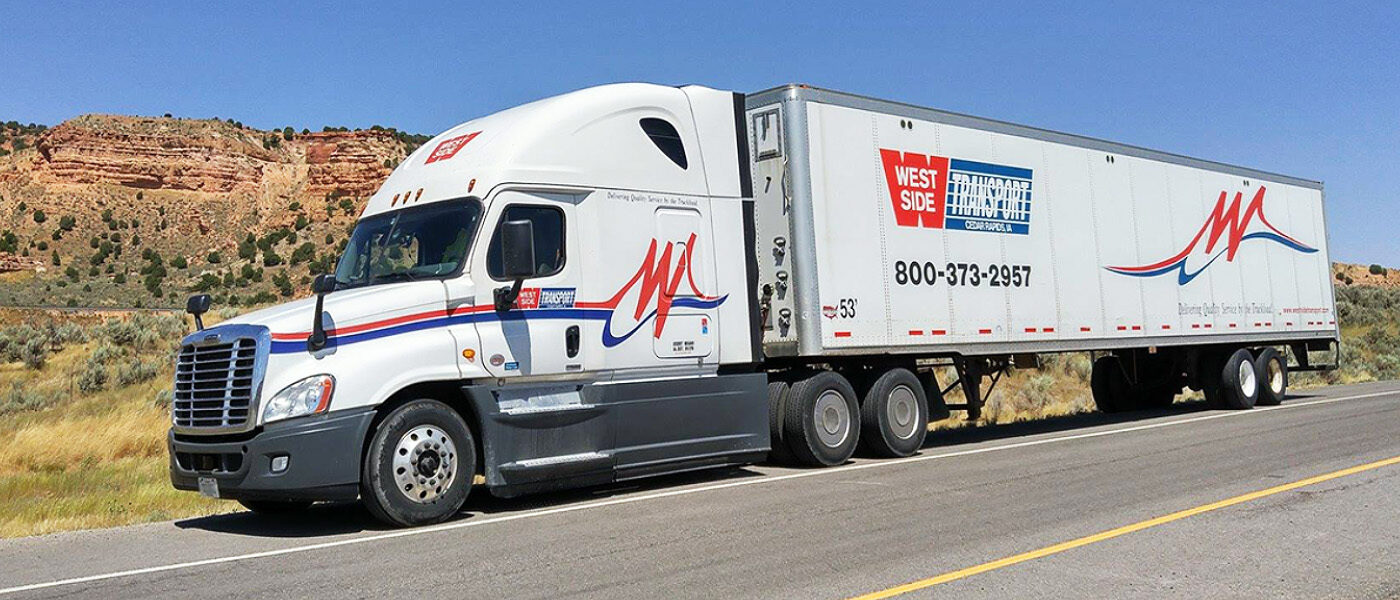 The Opportunity
Ask any driver handling 5 to 7 drop and hook operations a day and they will be the first to agree that fatigue and injuries from cranking the landing gear takes its toll on their comfort, safety and health. One fleet taking steps to change that is West Side Transportation from Cedar Rapids, Iowa. The company serves the continental United States through long haul, dedicated and logistics operations. With a fleet of more than 500 tucks and 2,000 trailers, West Side's focus is on driver satisfaction, safety and innovation. With those ideals in mind, they are spec'ing their trucks for driver comfort. As a result of enhancing the well-being of their current drivers, West Side is now able to appeal to new hires that go well beyond the stereotypical driver profile.
Why SmartValve
SmartValve dramatically reduces the driver effort required in drop-and-hook, advances the control of the chassis suspension and increases the safety of the driver. The electronic height-control valve combines a valve manifold, external sensor and associated electronics into a system that can adjust a chassis suspension below or above ride height.
The trouble with drop-and-hook operations, where drivers deliver a load and pick up their next trailer to haul, can come down to trailer height. If a trailer is resting too high or low the trailer can't be hooked up properly. The drivers are forced to adjust the landing gear with the weight of the trailer fully resting on the landing gear and suspension. These adjustments with the full weight resting on the landing gear results in more strenuous cranking and back strain for the driver, more time needed to adjust the trailer, and multiple trips out of the cab.
With SmartValve the driver can couple the tractor with a trailer parked too high by simply raising the suspension over ride height to reach the trailer king pin. With trailers parked too low the driver can dump the air bags and raise the tractor frame over ride height, thus lifting the trailer and reducing the effort needed to crank the gear.
SmartValve advances the safety of the suspension system, reduces air consumption, and maintains precise control of driveline angles. SmartValve's safety feature maintains accurate ride heights at all times using self-monitoring CAN signals, returning to ride height automatically at 7mph.
The Results
Tim Lund, Director of Maintenance for West Side, took part in a trial for the fleet with Link's SmartValve, installing the system on one of their day cab tractors. The day cab tractor was assigned to John Poprick, who had previously torn shoulder muscles and required surgery. Within a few days Poprick was thoroughly impressed with the difference SmartValve made. He was able to increase his drop-and-hook operations from 14 per day to 16-20.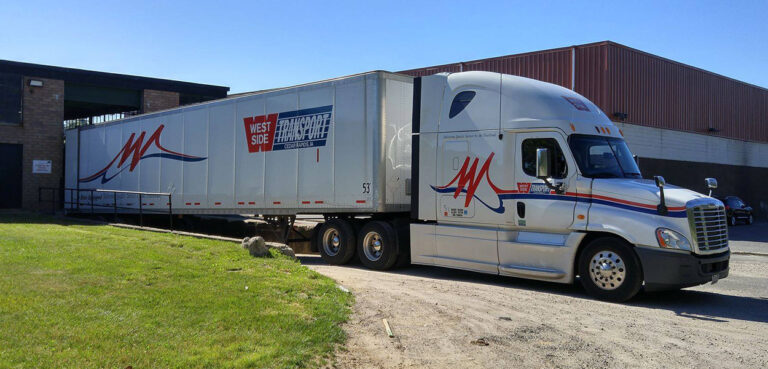 "Without SmartValve, it could take 3 minutes to crank the landing gear," explained Poprick. "With SmartValve, I go straight to the high gear and it takes 6 seconds."
Tim saw that SmartValve could be used on a large scale, helping his fleet of drivers stay healthy and happy. West Side transitioned its entire 190 day cab fleet to SmartValve, including 60, at the time, brand new Freightliner day cabs, which were all spec'd with SmartValve. According to Tim, all 35 of the West Side drivers who have used SmartValve appreciated the transition. SmartValve allowed the drivers to focus on doing their job, not on fatigue, injuries, or safety concerns.
Justin Walters, West Side's Director of Recruiting, says that he sees SmartValve as a key tool for driver recruitment and retention. Justin plans to use the addition of SmartValve on their tractors to appeal to a broader range of demographics in recruiting drivers.
"It will give West Side a competitive advantage in view of the driver shortage", says Justin. "We want to get the word out that West Side cares about the drivers."
Link products are available and can be ordered through Link's nationwide network of dealers. For more information on Link products or to find a dealer, please call (800) 222-6283 or visit https://www.linkmfg.com/dealers.
Our sales team is available to provide support! If you have any questions, contact Link at 800-222-6283. We will be glad to direct you to the member of our sales team that can best answer your question.
Learn More
Link's SmartValve is the first of its kind, an all-in-one electronic height control, eliminating the need for separate components that make up other electronic systems, reducing cost, preventing injuries, and saving fuel.
Learn More