100% Off-Highway Performance Rating
When going off-highway, you want to feel confident navigating through the most challenging environments. Link's trailer suspension systems are driven to outperform and ensure maximum performance. For the most demanding requirements a job may present, Link offers the most reliable and durable trailer suspensions on the market.
TR50-HDT
Link's TR50-HDT is specifically engineered for applications that involve off-highway use. You'll get maximum performance in the most challenging environments. The 50k capacity rating allows trailer manufacturers to attain a full 150k capacity with three axle configurations.
View Product Details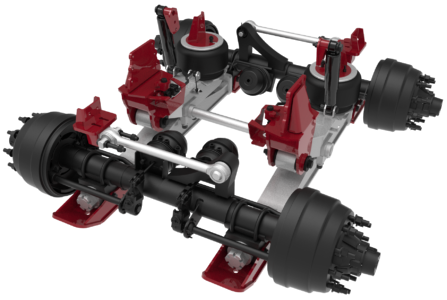 Military TTS
The Military Tactical Trailer Suspension is proven to meet the mobility requirements for tactical vehicles fitted with independent suspensions, without reducing vehicle top speed. The suspension was developed specifically for military operation and provides a unique combination of trailing arm and high articulation walking beam technology. Over 2,000 Link tactical trailer suspensions are in service with the British Army, U.S. Army, U.S. Air Force, U.S. Marine Corps, and NASA.
View Product Details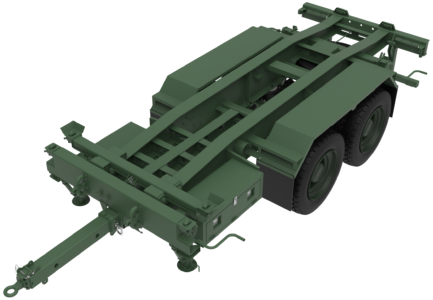 MSVS Trailer
The MSVS Trailer brings unique mission capabilities to logistic support operations. Capable of hauling 22,000 lbs., the trailer is extremely versatile and can be used to haul 20ft cargo containers, mobile workshops, or communications center. The military grade trailer has been in service with the Canadian Army on its HESV fleet for over two decades with over 300 units in service.
View Product Details